There was a time when k-cup fans had only a handful of choices for coffee. Those days are long gone. Now, a search for k-cups on Amazon shows several thousand results. It's about time someone put together a list of the best coffee k-cups, and that's what I set out to do.
Whether you like flavored brews, premium single-origin coffees, or traditional coffee blends, you'll find something new to enjoy in this list. The options range from classics that you've probably already tried to unique beverages that you definitely haven't heard of. So grab a cup of coffee and a seat — your Keurig world is about to get a whole lot bigger.
Quick Answer: Best Coffee K-cups
K-Cup Buying Guide
Picking the right coffee roast
The roast level has a huge impact on the flavor of your coffee. Lighter roasts are sweeter, milder, and smoother. If you find dark roasts to be too bitter, a lighter roast can be a perfect alternative. However, they also tend to have weaker flavors than dark roasts. Because of how Keurigs work, they often produce coffee that is already blander than you get from other brewing methods, and many Keurig drinkers don't find light roast k-cups to be flavorful enough for their tastes.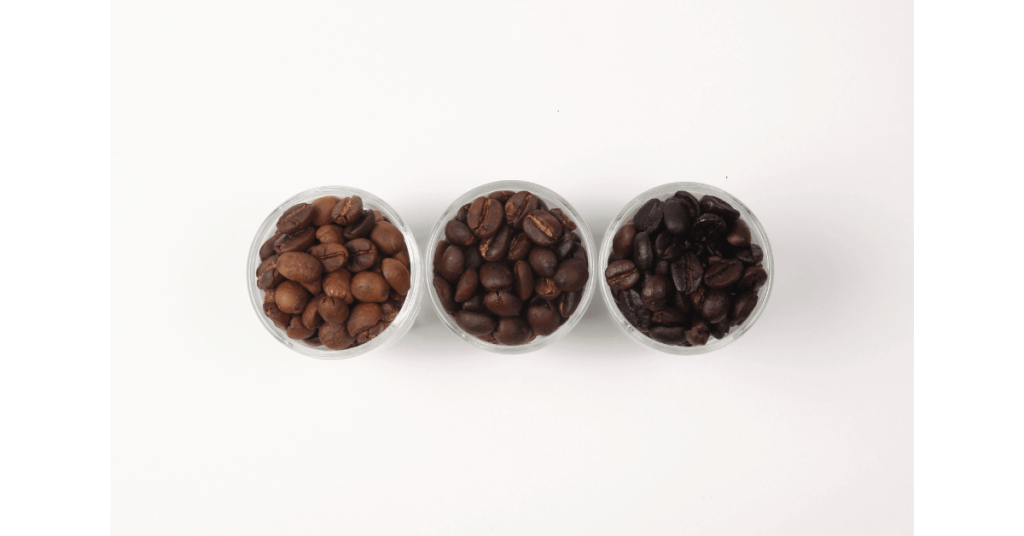 Darker roasts often have a toastier or smokier flavor profile. The extra roasting time can add bitterness, but not all dark roasts make noticeably bitter coffee. The more intense flavor of dark roasts is often preferred by drip coffee drinkers that have switched over to a Keurig. The biggest downside of dark roasts is that they lose much of the unique flavor of the beans themselves. The darker the roast, the more you taste the roast instead of the beans.
The wide world of coffee flavors
The variety of coffees available in k-cups is astounding. There are single-origin coffees from around the world, high-quality blends from premium coffee brands like Illy and Lavazza, and so much more. Where the Keurig really shines, though, is access to some of the best flavored coffees. 
Flavored coffees have a bad reputation amongst some coffee drinkers, and it's partially deserved. The problem is that some brands use strong, artificial flavors to hide their use of sub-par coffee beans. That doesn't mean you should ignore all flavored coffees, though. There are brands that produce premium flavored coffees that are absolutely delicious.
Keurig fans love flavored coffees for their strong tastes and aromas. If you find regular light roasts to be too bland but don't particularly enjoy dark roasts, flavored coffees can be a great alternative. Most flavored coffees don't introduce any significant calories or sugars, so they are also a much healthier alternative to using syrups or creamers in your coffee. 
How much should k-cups cost?
The average k-cups cost around $0.75 each. You can shop around and find options as low as $0.20–0.30 each, but most of those cheaper pods aren't very good. They often use low-quality coffee grounds or just underfill their pods. 
You'll sometimes come across k-cups that cost $1–2 dollars each. Some of those are just plain overpriced, but others are more expensive for a reason. For that price, you can get single-origin selections or premium blends that are usually not available in coffee capsules or pods. If you want to make the best black coffees, though, these more expensive pods will give you that opportunity. When you consider the cost of a cup of coffee at a coffee shop, even those more expensive coffee pods are still quite the discount.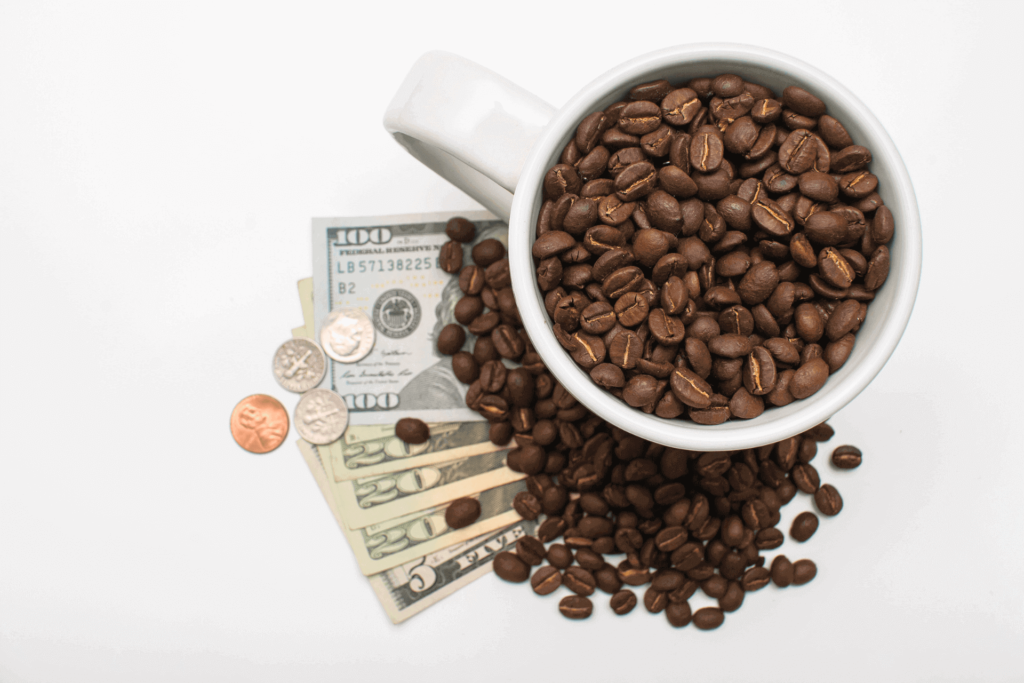 Should you buy k-cups in bulk?
Usually, I caution against buying large quantities of coffee because coffee beans go bad pretty quickly. The best k-cup brands use quality pods that are vacuum-sealed while the grounds are still at the peak of freshness. For this reason, you can keep k-cups around for a lot longer than regular coffee grounds.
I still wouldn't hold onto your Keurig pods for more than several months, but you can safely buy bulk k-cups as long as you stick to quality k-cup brands.
Are variety packs worth it?
This one is really a personal choice. There's no reason to avoid k-cup variety packs, especially if you want to try a wide range of flavors. However, you should expect to get a few duds if you buy one of the larger variety packs that come from a range of brands.
If you want a safe middle ground, try purchasing a single-brand variety pack or one that specifies the exact pods you'll be getting. That way you can ensure that you aren't left with a dozen pods that nobody wants to drink.
Best Coffee K-Cups
Best tasting k-cups: Peet's Coffee Major Dickason's Blend k-cups
Not many of my favorite coffee brands have released k-cups, so I was incredibly excited to find out that Peet's had embraced coffee pods. They are a brand devoted to shipping delicious coffee at the peak of freshness. Few companies care more about quality than Peet's does, from their recyclable pods to their small-batch roasting process.
I personally love their single-origin collections, and I'll highlight some of those below. First, though, let's talk about the creme de la creme of k-cups: The Major Dickason's Blend.
The chocolatey, smoky flavors of this blend shine through, making it easily the best dark-roast k-cup. The versatility of the brew, though, is what elevates it to the top of my overall best k-cups list.
The richness and complexity of the roast are perfect for drinking black, but the strong flavors and full body also easily mix with your preferred milk or creamer. There is just no wrong way to enjoy this coffee.
Best decaf k-cups: Peet's Coffee decaf house blend
It's hard to find flavorful decaf coffee. The reason most decaf is bland is that companies cheap out — using crude processing methods and harsh chemicals to decaffeinate their beans. Those processes tear away many of the sugars, oils, and acids that give coffee its unique flavor.
Peet's makes their decaf using a method known as the Swiss Water Process. It uses no harsh chemicals and leaves the flavor of the beans entirely intact. I used to hate decaf, but Swiss water decaf is quickly changing my mind. It tastes like regular coffee!
Peet's decaf house blend is a dark roast with a sweet, vibrant flavor profile. It follows the same rigorous standards as Peet's other coffees, including the use of small-batch roasting for maximum freshness and consistency. They use recyclable Keurig pods and only the finest quality coffee beans. 
Best flavored k-cups: Victor Allen caramel macchiato k-cups
Victor Allen consistently produces some of the best budget k-cups, with a particular emphasis on flavored coffees. Don't let the price tag fool you though, these coffees are absolutely delightful.
The buttery caramel flavor offers a richness that blends beautifully with the creaminess of the vanilla in their signature caramel macchiato. They use a mix of natural and artificial flavorings to create this delicious effect.
Victor Allen uses only 100% Arabica beans sourced from 25 countries around the world to create the perfect taste for this quality blend.
Best espresso k-cups: Cafe Bustelo espresso-style k-cups
The Keurig's design borrows a lot from traditional espresso machines, especially in their use of pressure to increase the speed of the brewing process. But can you make espresso in a Keurig? Not really, the Keurig doesn't produce nearly enough pressure.
Fortunately, coffee lovers have been coming up with espresso alternatives for years. From AeroPress espresso to French press espresso, there are several ways to enjoy the intensity of an espresso even if you don't have an espresso maker.
Cuba was an early master in the art of imitation espresso, so it's no surprise that we turn to them here. Cafe Bustelo carries on the traditions of the best Cuban coffee brands, even though they aren't technically Cuban. Their k-cups offer the perfect espresso-style dark roast for drinking straight or for making anything from a cafe Cubano to a macchiato.
Best iced coffee k-cups: Green Mountain Coffee Sumatran Reserve k-cups
To make great iced coffee, you need a coffee that can maintain its flavor as the ice melts. This is especially important when picking a k-cup for iced coffee since many k-cups are pretty weak.
Green Mountain's Sumatra Reserve is a delicious single-origin, dark-roast coffee. Their beans are Fair Trade Certified and their USDA Organic practices make them some of the best organic coffee k-cups.
Its flavor is bold enough for use in iced coffee while still being sweet enough for Keurig fans. You'll notice hints of brown sugar and spice that are delicious when served cold (or hot, for that matter). The heavy body of the brew is also a must-have for great iced coffee.
There's a reason that Starbucks sources some of the best Sumatran coffee beans for their espresso: The Sumatra region of Indonesia produces coffees whose earthy spiciness is uniquely perfect for dark-roasting.
Best k-cup variety pack: Keurig Coffee Lovers' Collection variety pack
Now we come to my favorite category and the hardest one in which to pick a winner. The ideal k-cup variety pack should have something for everyone. It should exhibit both the quality and range of Keurig coffee pods.
Some of my favorite variety packs are those featuring just a single brand, but I just can't give those the top spot (I'll discuss them below, instead). The best variety pack of k-cups has to help you find a new favorite brand (or brands!).
The Keurig Coffee Lovers' Collection includes some of the most popular pods from Green Mountain Coffee Roasters (one of the suppliers of McCafe coffee) and Donut Shop Coffee, two consistent favorites in the Keurig community. It has light roasts, medium roasts, dark roasts, and even an extra-dark Italian roast.
You'll find some delicious flavored coffees like Cinnabon"s cinnamon roll and Gloria Jean's butter toffee and hazelnut. There are a variety of blends as well as Colombian and Ethiopian coffees. They even toss in Revv, a high-caffeine k-cup. 
Whether you want to explore the wide range of coffees all by yourself or just keep a variety of options for your guests, this is exactly the k-cup pack you need.
Best cappuccino k-cups: Gevalia frothy cappuccino k-cups
This is a fun one. Gevalia's frothy cappuccino is a two-step coffee. First, you empty a flavored froth packet into your mug. Second, you brew the k-cup over the froth packet. The froth is made with real milk, so it introduces deliciously creamy foam to your coffee.
Other brands offer you cappuccino-flavored coffee. Gevalia goes a step further (literally), bringing the full experience of cafe-style cappuccino to your Keurig.
Original Donut Shop Regular k-cups
Original Donut Shop's Regular medium-roast offers a nutty, chocolatey flavor that is mild and not at all bitter. That's what has made it one of the most beloved coffees by Keurig drinkers. It's hard to find a coffee that is more classically Keurig than this one. If tradition and universal adoration sound good to you, this is the best medium-roast k-cup you'll find.
Fresh Roasted Coffee Costa Rican Tarrazu k-cups
Fresh Roasted Coffee offers a premium coffee experience at an impressively low price. They offer a wide range of single-origin coffees, including some of the best Costa Rican coffee beans you'll find. 
Costa Rican's Tarrazu is known for making incredible premium coffees, so this is a perfect starting point if you want to see why some coffee drinkers prefer single-origin over blends or flavored coffees. It's made with 100% Arabica beans that are medium-roasted. You'll notice notes of honey and baker's chocolate along with a bright acidity. 
Death Wish Coffee Company Death Cups
Death Wish advertises themselves as "The World's Strongest Coffee". (Now, that's not exactly true as the highest-caffeine coffee is actually so caffeinated that it's dangerous to consume.)
What Death Wish does offer, though, is the strongest coffee k-cup that is actually worth drinking. Its extra dose of energy is still within the safe limits for caffeine consumption, and they manage to avoid the bitter flavor that plagues even the best strong coffee k-cups. Instead, you get an organic, Fair Trade brew that has notes of cherry and chocolate and a bold flavor that is sure to wake you up.
Peet's Coffee Brazil Minas Naturais k-cups
I promised you more Peet's Coffee options, so here's the first one. One-third of the world's coffee comes from Brazil, but most Brazilian beans end up in blends. Only the best Brazilian coffee beans earn the right to become single-origin roasts — and only the best of the best make their way into Peet's coffees.
This medium roast is sweet with notes of hazelnut, and a smooth, full body that is perfect for drinking black or mixing with milk.
Peet's Coffee Guatemala San Marcos k-cups
Guatemalan coffee beans have become very popular among coffee drinkers in recent years. This selection from Peet's is a sweet, fruity medium roast with notes of chocolate. It has all the quality signatures that you'd expect from Peet's single-origin selections.
Peet's Coffee Big Bang k-cups
The Major Dickason isn't the only blend that Peet's has to offer. Big Bang is a vibrant, fruity medium-roast that is perfect for those that find Major Dickason to be too dark and bitter.
Peet's Coffee k-cup variety pack
This is the last one from Peet's. I did bring other options. Peet's variety pack includes a range of light, medium, and dark roasts including their Luminosa breakfast blend, house blend, cafe Domingo, and organic Alma De La Tierra. These blends range from sweet and fruity to nutty or chocolatey.
San Francisco Bay organic Rainforest Blend k-cups
San Francisco Bay is another coffee roaster that every k-cup fan should get to know. They are a family-owned, American company with a range of delicious brews, but their USDA-certified organic Rainforest Blend is probably their biggest crowd-pleaser. 
This medium roast has notes of berry and chocolate and a full body that is hard to find in Keurig coffees. SF Bay packs all of their k-cups at the peak of freshness, and their eco-friendly compostable pods make them one of the greenest k-cup options out there.
San Francisco Bay Colombian Supremo k-cups
Colombian coffee beans are a great introductory coffee, and Colombian Supremo is a favorite among fans of the country's coffees. Its mild, sweet taste and smooth finish may not be bold enough for some, but it's great for those looking for a more mellow flavor. San Francisco Bay's Colombian Supremo medium roast is very aromatic and has notes of cherries and dark chocolate.  
San Francisco Bay espresso roast k-cups
SF Bay's espresso roast is, surprisingly, not dark-roasted. Their use of a medium-dark roast is unusual, but it provides the blend with a taste that will remind you of smoky brown spices and dark chocolates, particularly if you add some milk to bring out the full flavor.
San Francisco Bay Coffee flavored variety pack
I'm not going to leave my flavored coffee-loving readers out in the cold, and neither is SF Bay. You could try their hazelnut creme, French vanilla, cinnamon crumb cake, and caramel coffee flavors separately, but I'd suggest just going to the variety pack. There's not a bad flavor in the mix, and you'll be glad you tried them all.
In case you want just one suggestion instead of the variety pack, I'd go with the vanilla. Their other flavors are great, but that one stands out as one of the best French vanilla k-cups on Amazon.
Two Rivers Coffee flavored coffee pod variety pack
Two Rivers flavor variety pack really emphasizes variety. I only suggest this one if your flavor preferences are particularly eclectic as they do have quite the range. Mocha swirl and dulce de leche are certain to get gobbled up, but you may also find yourself in possession of some more unusual flavors like maple sleigh or choconut (chocolate coconut).
Caribou Coffee Caribou Blend k-cups
Caribou is one of the few standard grocery-store brands that I'd let into this list. The biggest problem with grocery store coffee is freshness. If you've bought Caribou coffee from your local grocer, you have no idea how long it had been sitting on that shelf or in a warehouse. That's the great thing about their k-cups: You can taste Caribou coffee at the peak of its freshness.
The Caribou blend is their most popular variety. It's a medium roast that brings the flavor of bittersweet cocoa together with a sweet spiciness and a cedar finish. It's smooth and delicious, and the taste is very approachable. It's also Rainforest-alliance certified, so you can feel good about how the environment and the coffee farmers were treated.
Caribou Coffee Daybreak Blend k-cups
Caribou's light roast — Daybreak — is a great alternative if you find the Caribou Blend to be too bitter. It introduces a sweeter, more fruity flavor with floral overtones and a finish that will remind you of caramel and nuts. The flavors may be too subtle for dark-roast fans, but this is one of the best light-roast k-cups out there.
Victor Allen Coffee French roast pods
French roasts are darker than traditional dark roasts. For drip coffee, they can often be too intensely bitter. However, some Keurig lovers appreciate the extra flavor that they bring to the drink. Victor Allen's French roast is worth a shot if you find even dark roast k-cups to be too bland.
Java House Colombian cold brew liquid pods
Java House has a very unique take on Keurig pods. These aren't k-cups in the traditional sense as they are filled with a liquid instead of ground coffee. In fact, you can just tear them open and pour them into cold water if you like. They can still be used with a Keurig if you prefer to enjoy your coffee hot. 
The extra versatility of being able to brew these with or without a machine makes them a great option for travel. And the chocolatey, caramel flavor is perfect whether you like your coffee hot or cold.
Green Mountain Coffee Roasters breakfast blend k-cups
I briefly mentioned Green Mountain above, but they deserve a few entries here. They are the original k-cups, having partnered with Keurig since the very beginning.
I'm sure that almost all of you Keurig fans have tried at least one of their brews, but I'm going to see if I can't introduce you to at least one new flavor before this list is over. To start with, this is their fan-favorite light roast breakfast blend. It's perfect for those looking for a mild coffee that is deliciously rich.
Green Mountain Coffee Nantucket Blend k-cups
Next up from Green Mountain, we have the Nantucket Blend medium roast. It's made from a mixture of Indonesian and African beans for a flavor that is smoky and sweet, with notes of caramel, chocolate, and dried fruit balanced by a full body.
Green Mountain Coffee Dark Magic k-cups
Some people find Green Mountain's light and medium roasts to be too bland. If that's the case, there's always Dark Magic, their signature dark roast. It has notes of dried fruit and chocolate with a sweet finish that manages to avoid the bitterness present in many dark roasts. It's even available in decaf if you prefer.
Green Mountain Coffee hazelnut k-cups
Yes, Green Mountain has flavored coffees, too. As much as I like their other flavors, it's hard to pass up one of the best hazelnut k-cups. Its sweet, buttery flavor is layered over light-roasted coffee beans that are mild enough to let the hazelnut really shine in the final brew.
Green Mountain Coffee southern pecan-flavored k-cups
In case you've already tried their hazelnut, I'm going to toss out one other recommendation for a flavored coffee from Green Mountain. Their Southern Pecan is also a light roast, but its rich, nutty flavor offers a savory alternative to some of the sweeter flavored coffees.
Green Mountain Coffee k-cups favorites collection 
Can't decide between some of the exciting Green Mountain Coffee blends? Their favorites collection gives you a chance to try Dark Magic, their breakfast blend, Nantucket Blend, and Colombian Select all in one pack.
Starbucks Pike Place Roast k-cups
Did you buy your Keurig to cut back on your expensive Starbucks habit? Do you miss the flavor of Starbucks coffee? Well, I've got great news.
You can get several of Starbucks' most popular roasts in k-cup form. Their Pike Place medium roast offers toasty, sweet flavors that will definitely remind you of your favorite coffee chain (unless it's not Starbucks). 
Starbucks blonde roast Veranda blend k-cups
The Veranda blonde roast is a great alternative for those that prefer their Starbucks coffee to be light-roasted. Its flavor profile contains notes of toasted malt and baking chocolate.
Starbucks Sumatran single-origin k-cups
Starbucks is known for its dark roasts. Here's the real secret though: The unique flavor you associate with Starbucks coffee comes from the Sumatran coffee. So why not cut out the middle man and just get their single-origin Sumatran coffee. You won't regret it.
Cinnabon Classic Cinnamon Roll-flavored k-cups
It's Cinnabon and it's coffee. If that didn't immediately grab your attention, there's not much I can say.
Laughing Man Colombia Huila k-cups
Laughing Man offers a smoky, sweet take on Colombian coffee with this dark roast. If you like your Colombian coffees but want to try something with more flavor, here it is. And it's fair-trade certified, too.
Laughing Man Hugh's Blend k-cups
The Hugh's Blend is Laughing Man's proof that they understand the best coffees in South America. This medium roast is balanced and deliciously sweet.
Barista Prima Coffeehouse Italian roast k-cups
Barista Prima brings you one of the darkest, boldest options available in a k-cup. It's smoky and sweet with a clean finish.
Glorybrew k-cup variety pack
Glorybrew's variety pack gives you an introduction to their three favorite blends: the Duke (medium roast), the Knight (dark roast), and the Noble (extra dark roast). Each of these provides a unique experience of Central and South American coffee, highlighting the impact that roast level can have on premium beans. 
All of their products are Rainforest Alliance Certified and the pods are bio-degradable.
Illy Forte extra bold k-cups
If you've ever been to Italy, you are familiar with Illy. They are the most famous name in espresso, and their extra dark-roasted Forte kicks their signature blend into high gear. The bolder, richer flavor is perfect for k-cup coffee.
Lavazza Classico k-cups
Illy's primary competitor, Lavazza, has also gotten into the k-cup game. Their espresso classico medium-roast has a sweet, floral flavor with notes of tropical fruit. I'd recommend it even if Lavazza wasn't one of my favorite coffee brands.
Lavazza k-cup variety pack
I've always found it hard to suggest a favorite Lavazza blend. They just don't make bad coffees. Fortunately, they solved that problem with this variety pack. It gives you the chance to sample five of their amazing blends: Classico, Gran Aroma, Espresso Italiano, Gran Selezione, and Perfetto. 
AmazonFresh French vanilla-flavored k-cups
It seems like Amazon makes just about everything these days. Their k-cups have achieved an impressive level of quality for a non-coffee brand. In particular, their flavored coffees (French vanilla and hazelnut) are worth a try.
Wolfgang Puck Jamaican Me Crazy coconut-flavored k-cups
This one is a more exotic flavor, but it's perfect for those who love island-inspired flavors — especially coconut.
Kauai Coffee coconut caramel crunch k-cups
Here's one more coconut option, this time with a sweet, nutty twist brought to you by Hawaii's largest coffee producer.
Cameron's Specialty Coffee Highlander Grog k-cups
Cameron's coffee is another favorite go-to of k-cup fans. If you're coming from a flavored coffee background, their Highlander Grog flavor is a great intro to the brand, especially if you like rum, butterscotch, caramel, and vanilla.
Cameron's Specialty Coffee organic breakfast blend k-cups
Along with their flavored coffees, Cameron's has a variety of delicious blends. Their organic breakfast blend is a delicate light roast that provides a mild flavor coming from its use of South and Central American coffees.
Blue Horse 100% Kona coffee k-cups
No, you didn't read that price wrong. Most k-cups that say "Kona" are actually Kona blends. The best Kona coffee k-cups, the ones that use 100% Kona coffee, are expensive. The blends are cheaper because they have as little as 10% Kona, often with very low-quality fillers.
Blue Horse is a great brand for Kona coffees. Because of the nuanced flavor of Kona, the whole beans are a better way to experience it than the k-cups. If you do want to try real Kona k-cups, though, Blue Horse is the only brand that I can recommend.
Cooper's Cask coffee barrel-aged k-cup coffee variety pack
Cooper's Cask has one of the coolest, most unique takes on flavoring coffee. Instead of adding artificial flavors, they age their coffee in alcohol barrels. Their variety pack includes some of the biggest hit barrel-aged coffees: bourbon whiskey, rum, single-malt whiskey, and rye whiskey.
They're on the pricier side for flavored coffees, but the experience is nothing like your hazelnut or vanilla coffees.
Seattle's Best Coffee breakfast blend k-cups
Seattle's Best offers a solid, traditional breakfast blend. There are no frills, nothing fancy, just a bright, crisp flavor that is smooth and delicious.
Ekocups organic Mexican coffee pods
Organic coffee drinkers have become very familiar with Mexican coffee brands in recent years. They produce some of the best premium organic coffees on the market, and Ekocups was one of the first to bring this Fair Trade certified, gourmet coffee to the k-cup market.
The crisp finish and spicy, nutty flavor of this dark roast makes for an absolutely amazing k-cup. It's bold enough to shine through even in an iced coffee, and the flavor goes well by itself or with milk.
Maud's Coffee Organic Honduran k-cups
Speaking of premium organic coffees, Honduras is doing their best to usurp Mexico's place at the top of that category. Honduran coffee beans achieve a premium quality that few other countries can compete with.
Maud's coffee offers an excellent way to experience this delicious 100% Arabica brew in this dark roast that has notes of walnut and cocoa.
Maud's Coffee mochaccino mocha k-cups
Flavored dark roasts are hard to pull off, but Maud's was up to the challenge. Their mocha cappuccino takes advantage of the full body brought by the longer roast, bringing you a rich, creamy flavor that has an intensely sweet aroma.
Brooklyn Bean Roastery Express-o k-cups
Brooklyn Bean's dark roast is a small-batch roasted masterpiece. It's rich and smokey, with a powerful flavor that is plenty bold for a k-cup.
Timothy's Rainforest Espresso k-cups
There's already been a few espresso blends in this list, but I have to include one more. Timothy's extra dark roast has a smooth, sweet flavor that makes it one of the best k-cups for lattes or cappuccinos.
Indulgio white chocolate caramel cappuccino
There's no good way to end a list that has been this much fun to write. As much as I love my single-origin brews or Italian blends, I decided that the final entry has to be something decadently sweet. Something that any k-cup lover would enjoy but that few of us have tried. That something is Indulgio's white chocolate caramel cappuccino. 
The name pretty much says everything that you need to know, so I'm just going to leave you to enjoy one of the richest, most delicious flavors in the k-cup line.
Final Verdict
Putting together this list took a lot of time and a lot of research, but there's nothing more fun than drinking your way through coffee research.
Because Keurig fans vary so much in their preferences, I've given you the widest range of possibilities that I could find. The most important part of this list is that it leaves off the low-quality coffees that will, quite literally, leave a bad taste in your mouth. Beyond that, I leave it up to you to seek out the option that suits your personal tastes. Personally, I'll probably be sipping on some Lavazza the next time you see me.