If you value organic growing processes or you like dark-roasted coffee, Mexico should be top of mind when you are buying coffee.
Sure, when I mention countries that make coffee,  your mind probably drifts to Italian coffee brands or some of the world's most popular sources like Brazilian coffee and Colombian coffee. But that's just because you haven't discovered everything Mexican coffee beans have to offer.
Let's take a look at some of the best Mexican coffee brands and explore everything that makes Mexican coffee unique — the flavors, the aromas, and of course, cafe de olla.
Quick Answer: Best Mexican Coffee Brands
Brief History of Mexican Coffee
Mexico's coffee history started in the late 18th century with the introduction of Dominican and Cuban coffee beans into Mexico by the Spanish. The industry didn't really take off until Italian and German immigrants from Guatemala and other parts of Central America kickstarted commercial cultivation a few decades later.
Mexican coffee really took off when it was introduced into the Chiapas region in the late 19th century. Chiapas remained the main coffee center of Mexico until the 1980s when Mexico's coffee cultivation spread across 12 of its states. 
One coffee crisis after another
The last few decades have had several ups and downs for the Mexican coffee industry.
In 1973, the National Coffee Institute of Mexico (INMECAFE) was created to provide financial and technical support to farmers, allowing small producers to compete with the larger haciendas (estates). Small farms became very prevalent through the 70s and 80s, but the struggling Mexican economy caused the government to drop support for INMECAFE in 1989.
At the same time, the International Coffee Agreement  — when maintained fair prices for coffee exports — failed, allowing predatory brokers to take advantage of small coffee farmers. Coffee cooperatives stepped in over the next several years, and these co-ops continue to defend small Mexican coffee farmers from unfair compensation, climate issues, and other potential crises.
The 2012 coffee rust epidemic (a fungal infestation) in Mexico proved to be their biggest threat yet. Within 3 years, coffee production in the country had dropped by 50%. The epidemic has largely subsided, but the fungus has not entirely gone away.
Mexican Coffee Production
Mexico is one of the top coffee-producing countries — ranking in the top 10 worldwide most years. Overall, they produce about 234,000 metric tons of coffee each year, almost all of which is Arabica.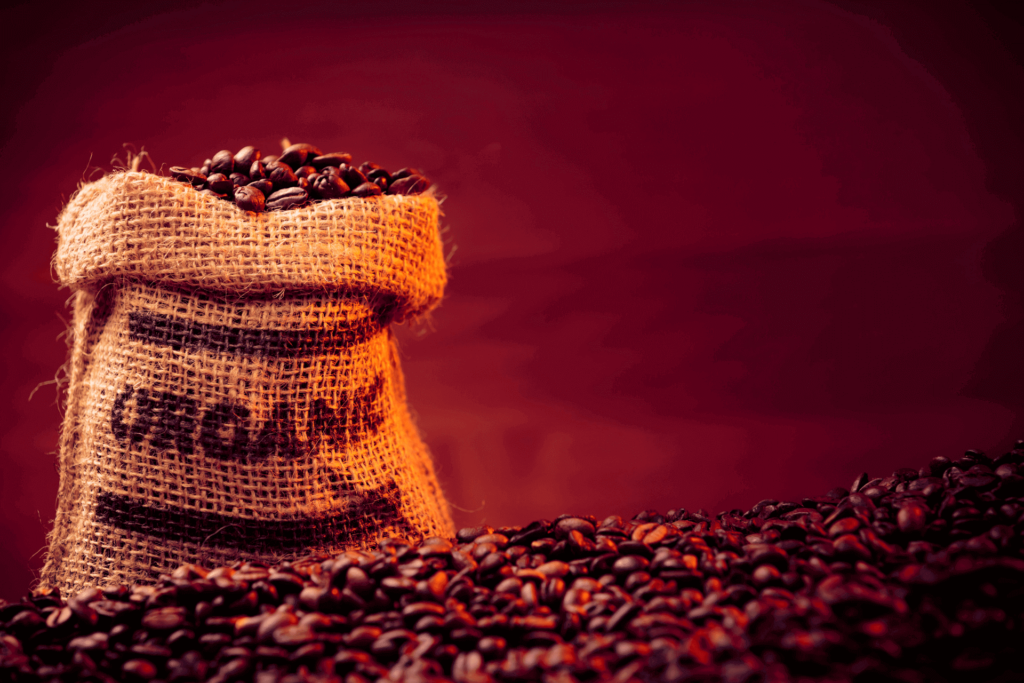 Their coffee sector heavily emphasizes organic coffee, which has allowed them to become one of the top 3 organic coffee producers along with Peru and Honduras. 
Mexican Coffee Taste 
Most Mexican coffee beans tend to be mild and light-bodied, making them perfectly suited for use in blends and artificially flavored coffees. In many ways, these beans are similar to Guatemalan coffee, owing to the similar climates and the imports of Guatemalan coffee plants into Mexico.
Mexican specialty coffee, though, has its own unique flavor profile. These beans tend to have a dry, crisp acidity and delicate body. They are often sweeter than regular Mexican coffee, with floral and fruit flavors and notes of chocolate and spice. Dark roasts are very common in Mexican coffee, but you can still find light and medium roasts if that's your preference.
Mexico Coffee Growing Regions
Three of Mexico's coffee regions stand out far above the rest. Most of the best Mexican coffee brands will use beans from Chiapas, Oaxaca, or Veracruz.
Chiapas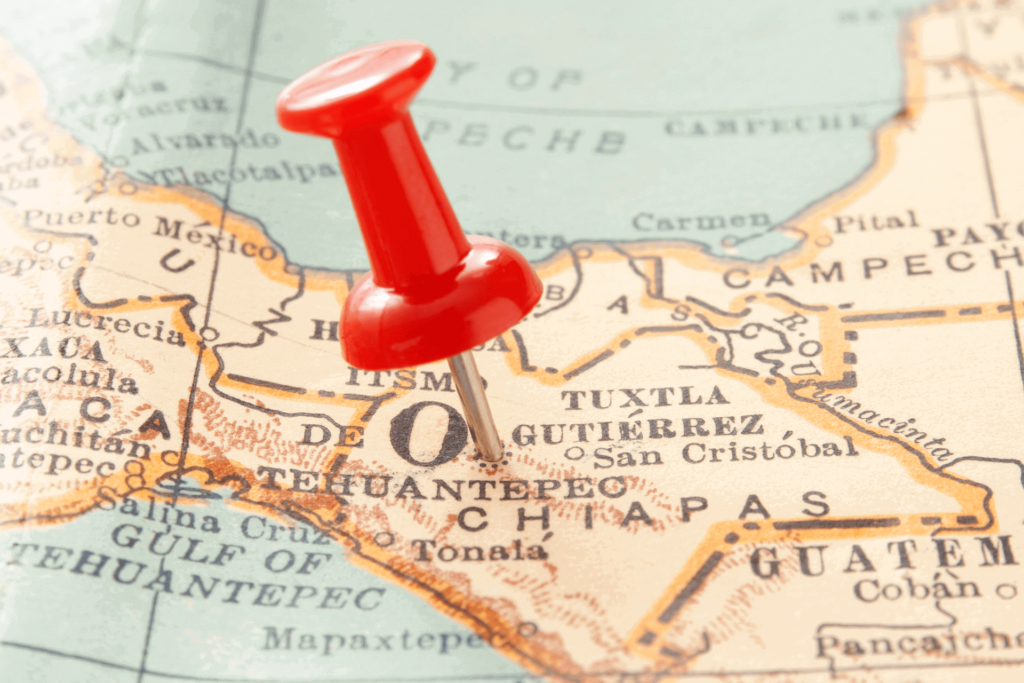 Chiapas is the region right along the southern border with Guatemala, and it's also the home to 40% of Mexico's coffee production. The location and high terrain make Chiapas an ideal place for growing Arabica coffee. Chiapas coffee tends to have notes of chocolate, nuts, citrus, lemon, or bitters and a round, lasting body.
Oaxaca
Oaxaca sits just north of Chiapas, a region that prefers traditional coffee growing over modern methods and technological advances. Their beans are often in high demand and are typically sweet with notes of yellow fruit, caramel overtones, a creamy body, floral hints, and an orange acidity.
Veracruz
Veracruz is the northernmost of Mexico's major coffee-growing regions, and it was also the first place where coffee was planted in the country. This region is more technologically advanced than the other two and is leading many of the efforts to create disease-resistant crops. Veracruz's coffees are delicate, with a bright acidity, and a sweet and sour aftertaste. They exhibit a range of flavor notes, including caramel, red fruits, blueberries, and cane sugar.
Café de Olla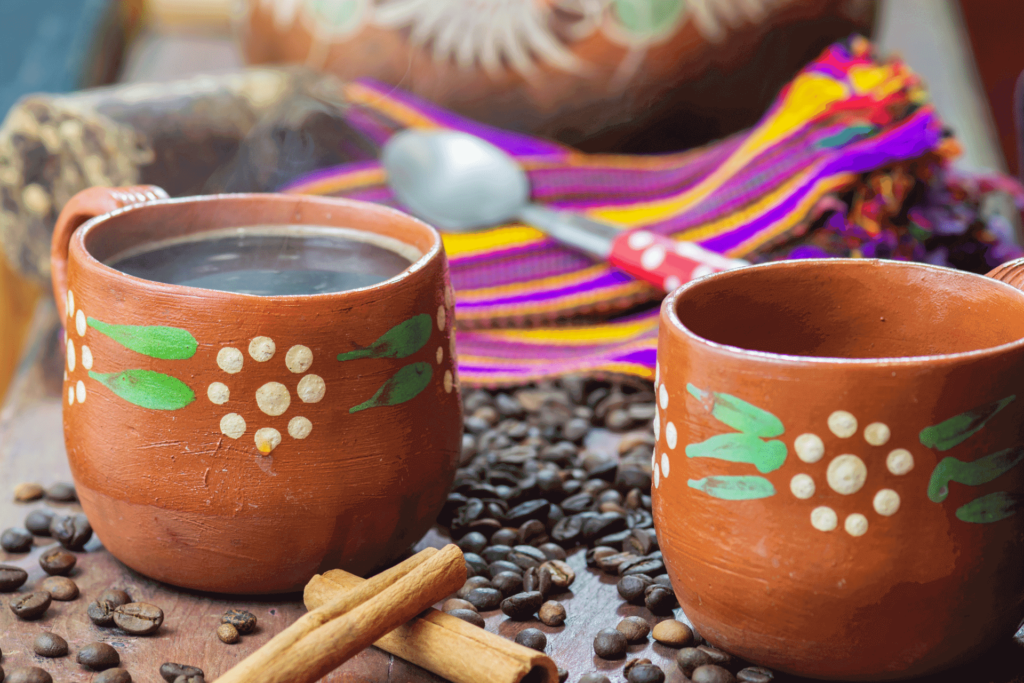 No discussion of Mexican coffee would be complete without mentioning cafe de olla, the traditional Mexican spiced coffee drink. You may also see cafe de olla just referred to as Mexican coffee — a fact that can be confusing when you are trying to talk about Mexican coffee beans!
This type of coffee drink is made by adding cinnamon and piloncillo to coffee. Optionally, orange peel, anise, and clove can also be added to the brew. The equipment also matters as the traditional clay pot this coffee is made in adds a special flavor to the drink.
The Best Mexican Coffee Brands
Best Mexican coffee beans: Volcanica organic Mexican coffee
Volcanica produces some of the highest-quality freshly-roasted coffees in every country they've expanded to. Few brands can produce this many different coffees at a consistently high quality.
Their Mexican beans are organically grown in the Chiapas region of Mexico and medium-roasted. They have a sweet, smooth body, medium acidity. The flavor includes notes of roasted hazelnut, cocoa, and earthiness. Because it's easy to find and has a very approachable flavor profile, Chiapas coffee is a good starting point for newcomers to Mexican coffee.
Best Oaxaca coffee beans: Etnia 52 Oaxaca Mexican coffee
Best Veracruz coffee beans: Etnia 52 Veracruz Mexican coffee
Every yin needs its yang, and the traditions of Oaxaca should be balanced by the technological prowess of Veracruz. I encourage you to sample both and decide which one you like best. Since Etnia 52 offers excellent coffees from both regions, the comparison is easy to do.
Their Veracruz coffee has a semi-bitter chocolate aroma with almond wood accents. It's intense with a smooth texture and a light body. It's a lighter roast than their Oaxaca, which makes it an easier intro to Mexican coffee if you aren't already a fan of dark roasts.
Best decaf Mexican coffee: Fresh Roasted Coffee LLC Mexican Swiss water decaf coffee
Fresh Roasted's Swiss water decaf starts with USDA-certified organic single-origin coffee beans, and they treat those beans with the care they deserve. When it comes to the quality of your decaf, how the coffee is decaffeinated matters as much as the quality of the beans they start with.
Most decaffeination processes remove too much flavor from the beans, and they do so using harsh chemicals that are not good for the environment. The Swiss water process is a singular exception — producing flavorful, quality decaf coffee in an environmentally friendly manner.
Their medium roast has a mild body and is smooth with notes of walnut and cocoa and a crisp, nutty, clean finish. 
Best Mexican coffee k-cups: Ekocups organic Mexican coffee pods
As the name implies, Ekocups are made to be eco-friendly k-cups. They use USDA-certified organic coffee beans that are Fair Trade sourced, and the cups themselves are fully recyclable.
But let's talk coffee because Ekocups didn't skimp on quality there either. They include 30% more coffee in their cups to overcome the typically weak nature of k-cup coffee. The beans themselves are dark roasted, with an earthy, nutty, and mildly spicy flavor, a crisp finish, and a medium body. It's a bold and robust option that lovers of Mexican coffee will thoroughly enjoy.
Best light roast Mexican coffee: Groundwork organic single-origin coffee
Fresh Roasted Coffee LLC organic Mexican coffee
This is the caffeinated version of the best decaf coffee that I talked about earlier in the list. It starts off with the same high-quality coffee beans, but this time they don't remove the caffeine. 
Their medium roasted coffee is mild-bodied and has notes of brown sugar and pear as well as a clean, nutty finish. Some notice a mild sourness in this brew, but it's not enough to turn off most coffee drinkers.
Fresh Roasted Coffee LLC, Organic Mexican Swiss Water Half-Caf Coffee
Not everyone fully caffeinated coffee, but some aren't ready to go full decaf. For those that want just a mild buzz and more flavor than a typical decaf brew, there's half-caf coffee. This one is a blend of the two Fresh Roasted Coffee selections I mentioned above — the regular and the decaf. 
Dancing Moon dark roast Mexican Chiapas organic coffee
Dancing Moon offers another single-origin Chiapas dark-roast coffee for your consideration. It's smooth, medium-bodied, and provides nuttiness and spiciness in your cup of coffee. Their beans are shade-grown, Fair Trade certified, and non-GMO.
Green Mountain Van Houtte Mexican coffee k-cup
One more for the k-cup fans. This one has fruity flavors with pungent notes that are absolutely delicious. They're not the most eco-friendly pods out there, but the coffee itself is excellent.
Wild Coffee organic Mexican coffee 
La Parroquia de Veracruz Mexican mountain grown gourmet coffee
This is our second entry from the Veracruz region. It's nutty and chocolatey and has a surprising brightness for a dark roast.
Los Portales Original Mexican coffee
Coffee Bean Direct Mexican Altura
Coffee Bean Direct sources the beans from multiple Mexican coffee regions and blends them to produce a smooth, medium-bodied brew that has a nutty flavor with hints of hazelnut and citrus. It is light-roasted and has a moderate acidity
Cafe de Olla coffee
This is a traditional coffee with added Mexican brown sugar, cinnamon, cocoa, and anise. You can also make such a mixture at home — and with better quality coffee — but this blend offers a convenient introduction to the traditional Mexican coffee drink.
Simpatico low acid coffee
low-acid coffees
, Simpatico offers one of the best options for Mexican beans. They use shade-grown beans from the Oaxaca region and a small-batch, hand-roasting process that is designed to be more eco-friendly.
Dean's Beans Mexican Chiapas coffee
Allegro Coffee organic Mexican coffee
Last, but most definitely not least, is Allegro's light-roast Mexican beans. Their coffee has a creamy body and the flavor profile includes cocoa, almond, and lemon.  
Frequently Asked Questions
Final Verdict
If you like your coffee dark and organic, Mexico has a lot to offer. Their coffee may not be as widely used as Colombian coffee beans — and they don't have the rich history of Ethiopian coffee — but Mexican coffee is a unique experience that every coffee lover should experience at least once.