This post may contain affiliate links. Please read my disclosure for more info.
---
---
---
Coffee from Sumatra is best known as the base that gives Starbucks espresso its unique flavor. Whether you love or hate that particular coffee chain, though, it's worth trying out this incredibly unique coffee.
The best Sumatran coffee beans are an experience unlike anything you'll find from other regions. Ethiopian coffee beans may be the original, and Italian coffee roasters may have introduced the idea of the espresso — but Sumatra coffee's earthy profile adds a whole new dimension to the drink. Are you ready to explore it with me?
Want to skip over all the detail and quirky jokes? Fine, here's my shortlist.
| | Image | Product | |
| --- | --- | --- | --- |
| Overall best Sumatran coffee beans | | Sumatra Mandheling Reserve Coffee, Dark Roasted, Whole Bean, Fair Trade, 16-ounce | Check price |
| Best medium roast Sumatra coffee beans | | Koffee Kult Sumatra Mandheling Whole Bean Coffee - Fresh Roasted by Koffee Kult (12oz) | Check price |
| Best Sumatran peaberry coffee beans | | Sumatra Gayo Peaberry Coffee, Whole Bean, Fair Trade, Fresh Roasted, 16-ounce | Check price |
| Best reduced caffeine Sumatran coffee beans | | Fresh Roasted Coffee, Organic Sumatra Swiss Water Half-Caf, 2 lb (32 oz), Fair Trade Kosher, Medium Roast, Whole Bean | Check price |
| Best Sumatra decaf coffee beans | | Sumatra Mandheling Decaf Coffee Beans, Whole Bean, Swiss Water Processed, Rainforest Certified, Fresh Roasted, 16-ounce | Check price |
Where Does Sumatra Coffee Come From?
Sumatra coffee comes from the island of Sumatra, the largest island fully within Indonesian territory and the sixth-largest island in the world. More specifically, it's one of the Sunda Islands in Western Indonesia.
Sumatra is not the only island in Indonesia that produces coffee, but it is by far the largest producer. Since Indonesia is the fourth-largest producer and exporter of coffee beans in the world, this gives you some idea of the scale of Sumatran coffee production.
Processing of Sumatran Coffee
Sumatra coffees are commonly wet-hulled, a process that tends to bring out the earthier flavor notes of the coffee beans. This method is much more convenient than other coffee processing methods in the humid environment of Indonesia, but it requires special machinery. Indonesia is one of the few areas where wet hulling is practical at this scale.
Here's the basic process:
The coffee cherries are picked using homemade machines.
Immediately after picking, coffee farmers remove the skins from the coffee cherries.
The skinless cherries are allowed to ferment overnight in woven bags.
In the morning, the farmers wash the coffee beans by hand, removing any remaining fruit (mucilage). 
The coffee beans are laid out in their parchment in the farmer's yard to partially dry.
The farmer ships the beans to a warehouse, where the parchment is completely removed and the beans are allowed to finish drying.
The beans are shipped to a port city where they are dried one more time before being exported.
Varieties of Sumatra Coffee
There are four main varieties of Sumatra coffee: Mandheling, Ankola, Lintong, and Gayo/Aceh.
Mandheling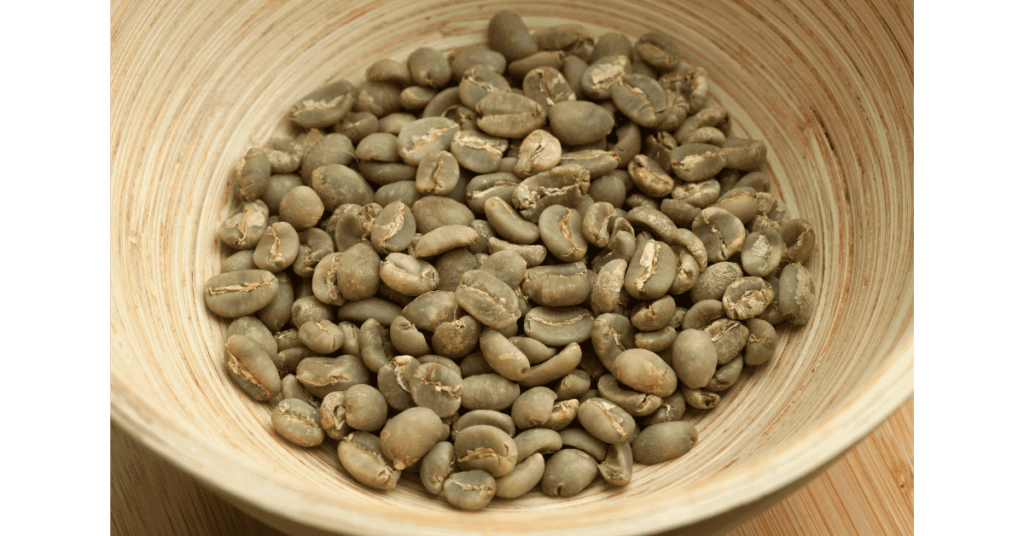 Sumatra Mandheling is by far the most popular of the Sumatran coffee varieties. Some consider it one of the best specialty coffees in the world, while others claim it is heavily overhyped. It is named after the Sumatran Mandailing tribe, a people that live in the northern part of the region. This coffee grows between 2,500 and 5,000 feet above sea level around the West-Central Indonesian city of Padang.
The typical brews of this variety have a mild acidity that adds a touch of complexity to the drink. It is also known for notes of cinnamon, nutmeg, and cardamon and an overall spice-heavy profile with some subtle hints of chocolate and licorice.
Ankola
The area around Pandang is also home to this second popular variety. The biggest distinction of this variety is the processing method: they dry process their beans instead of the wet processing common throughout the region. This impacts the overall flavor profile, gives the coffee a mellow acidity, and creates a more uniform appearance in the beans themselves.
Lintong
North-Central Indonesia, around Lake Toba in the Lintongnihuta region, is home to the Lintong coffee varietal. These coffees are typically medium-bodied as opposed to the full-bodied brews common throughout the rest of Sumatra, and the flavor is generally rich with a clean aftertaste. Notes of cedar and spice accompany co-exist with the typical earthy flavor of coffee from Sumatra in Lintong roasts. 
Gayo/Aceh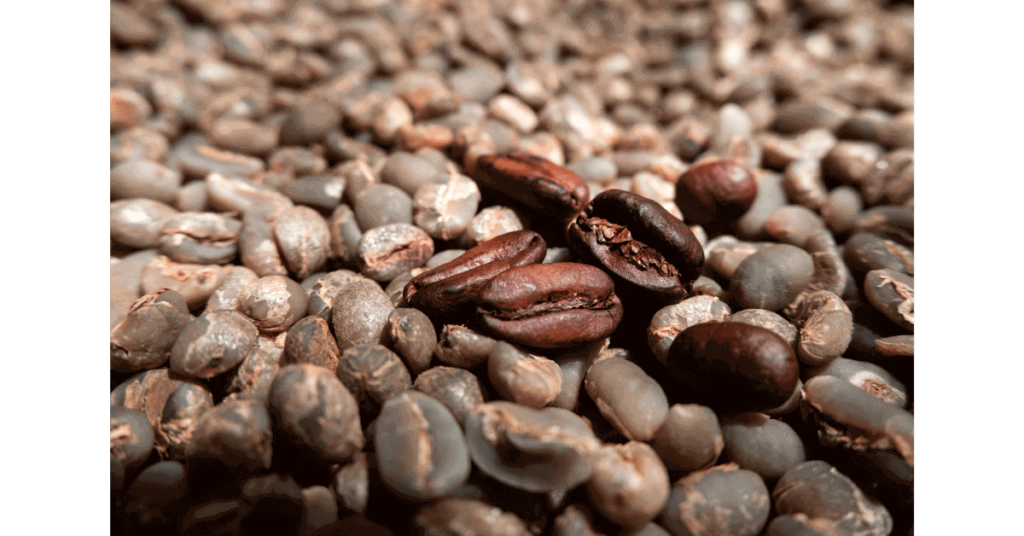 The Gayo region produces some of the highest-altitude coffee beans in the area, with typical growing areas between 4,200 and 5,200 feet above sea level.
This region is also known for its aged coffee, a unique offering that is stored for months or even years before being sold. The aging process produces a distinct flavor profile and an added complexity, but the real value of these beans is, not surprisingly, their rarity. It is difficult and expensive to store these beans for an extended period of time while avoiding spoilage, so they can go for quite high prices.
What Is Sumatran Coffee Like?
Let's take a look a look at the flavors, aromas, and other characteristics of coffee from Sumatra.
Is Sumatra coffee good?
As with most coffees, that depends on whether you like the particular profile. Sumatran coffee has a mossy, earthy, spicy, and even mushroomy flavor and aroma. In some cases, there may be chocolatey or even licorice flavors present as well. 
The flavor profile of Sumatran coffee is caused in large part by the wet-hulling process and multi-stage drying, which mutes some of the more typical flavors that you might find in other coffees.  
Sumatran coffees also tend to have a full body,  and they are quite low-acid coffees. It's this full body that causes many to refer to Sumatran coffees as syrupy. 
Is Sumatra coffee a dark roast?
Many Sumatran roasters will roast their beans dark to bring out their unique characteristics, particularly the coffee's full body, and to add a bit of richness to the final brew. Since the coffee is low in overall acidity, there is little reason not to use a darker roast. 
Does Sumatra coffee have more caffeine?
In general, no. Sumatran coffee has about the same amount of caffeine as other Arabica bean roasts (roughly 1.5%). When you compare this to the much higher caffeine content of Robusta beans (2.7%), Sumatran coffee is not one of the most caffeine-heavy coffees, despite some rumors to the contrary.
Is Sumatra coffee good for espresso?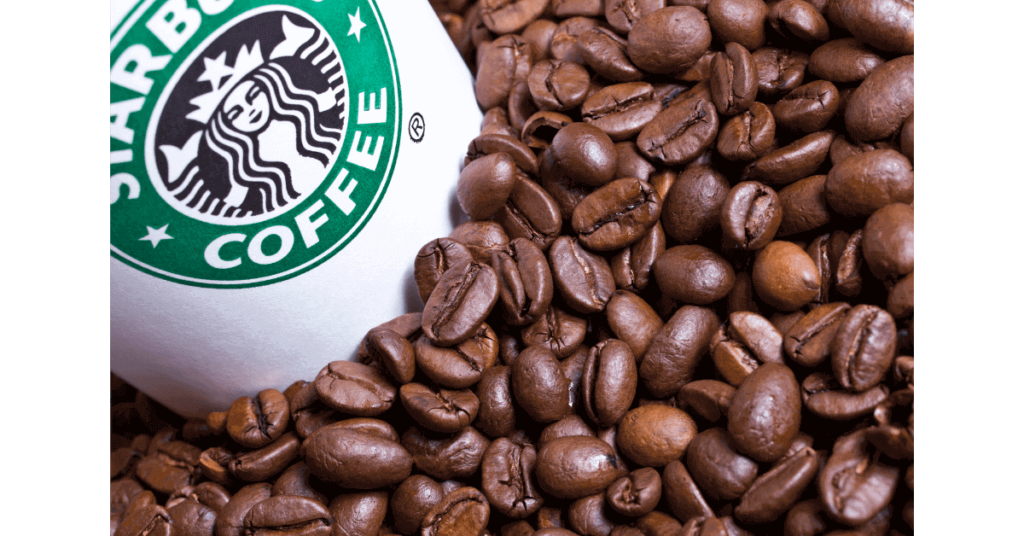 Absolutely. Espresso tends to use dark roasts, which is the most popular roast for Sumatra coffee. Starbucks has been using this coffee in their espresso blends for years, and they are currently the largest purchaser of Sumatran coffee beans for this reason. So not only is Sumatran coffee is not only good for espresso, but espresso is likely the most common current usage for these beans.
Best Sumatra Coffee Beans
Overall best Sumatran coffee beans: Volcanica Sumatra Mandheling Reserve
Sumatra Coffee is known for its smooth chocolate flavor with earthy undertones.
Among the world's finest coffees displaying rich flavor, extraordinary full body and distinctively vibrant, low-key acidity.
Fair Trade Certified, Rain Forest Alliance and Certified Shade Grown.
Dark Roast, Whole Beans, Fresh roasted then immediately packed and sealed to assure freshness.
100% Customer Satisfaction Guaranteed.
These beans exemplify the low acidity, rich flavor, and full body that has made Sumatra coffee famous. They come from North Central Sumatra, in an area known as Sumatera Utara.
They are dark-roasted, as is traditional for coffee from this region. The earthy undertones accentuate the smooth, chocolatey flavor. Expect  Brown sugar, winey, dried fruit clean aftertaste
They are fair trade certified, Rain Forest Alliance approved, and certified shade-grown, so these are beans that you can feel good about buying, as you would expect from Volcanica. 
Best medium roast Sumatra coffee beans: Koffee Kult Sumatra Mandheling
SUMATRA MANDHELING coffee beans from the jungles of Indonesian. This premium coffee includes 100% Specialty Grade Arabica coffee beans that are rich, smooth, medium / heavy bodied fairly traded beans. There are many types of coffee beans, these are the best gourmet coffee beans you can get. Single origin coffee from West Sumatra, which is now one of the highly-recognized gourmet coffee producers in the world.
ROASTER DIRECT This coffee is roasted within 24 hours of shipping directly from Koffee Kult includes Roast Date on bag. If you want fresh coffee beans this coffee is for you.
ARTISAN ROASTED fresh to perfection on our small batch roasters, and roasted immediately prior to packaging. Every bag is consistently the same with our roasting profile system! This coffee is roasted on our new roaster which is the most environment friendly and consistent in the world. Koffee Kult is the only coffee roaster in the South East USA with this technology.
GREAT AROMA You will want to get out of bed just for the smell of this gourmet coffee in the morning. Cupping Notes: of bakers chocolate, syrupy, clean - roasted at full medium. This coffee is wonderful brewed with a Chemex, Aeropress, or any other drip coffee brewer. This is a premium single origin specialty grade coffee.
EASY TO ORDER Just push the yellow button to order your fresh coffee beans online. Order for your morning coffee or share this awesome coffee with people that deserve the best for birthday gifts, coffee gifts, gifts for her, gifts for him, and christmas gifts. Make waking up to fresh coffee in a coffee cup a reality.
Koffee Kult's Mandheling coffee beans are medium-roasted, which is a break from the typical Sumatra tradition. The result is a coffee with many of the typical characteristics the region is known for, but with a medium body and balanced acidity. You'll find a flavor and aroma with notes of syrup, and baker's chocolate, common aspects of beans from this area.
One of the best things about Koffee Kult is that they always ship their beans within 24 hours of roasting, ensuring that you'll get the freshest beans, giving you a real chance to sample everything Indonesian coffee can be.
Best Sumatran peaberry coffee beans: Volcanica Sumatra Gayo Peaberry
A rare Indonesian coffee that is delightfully smooth with a rich heavy body, low acidity and exotic flavor with an intense syrupy aftertaste
Fair Trade and Rainforest Alliance Certified to protect the earth and people
Medium roasted whole beans allowing the true flavor characteristic to come through for a remarkable taste.
Low Acid Coffee, Medium Roasted, Whole Bean Coffee, Fresh roasted then immediately packed and sealed to assure freshness.
100% Customer Satisfaction Guaranteed.
If you've read any of my other articles, you must have been expecting that I'd bring up peaberries. If you haven't heard that word, let me tell you what you're missing.
Coffee cherries are supposed to have two coffee beans each. 5% of them, though, are defects that contain only a single bean. This only child soaks up all the extra nutrition that most beans have to share. The result is the peaberry — a coffee bean that grows denser, rounder, and richer than other coffee beans. 
Now couple the unique aspects of peaberries with the high altitudes of the Gayo region, and you get this delicious roast. The flavor has notes of caramel, peach, cacao nib, and wisteria. The flowery and fruity aspects are not the norm for Sumatra, but peaberries always bring out something rich, bold, and unique from any origin. 
Best reduced caffeine Sumatran coffee beans: Fresh Roasted Coffee Sumatra Half-Caf
ORGANIC SUMATRAN HALF-CAF COFFEE IS EARTHY, CREAMY, AND HAS RICH UNDERTONES OF CHOCOLATE. The Ideal Choice For Anyone Who Wants To Ditch Some Caffeine But Not The Flavor and Bold Body.
USDA ORGANIC. SWISS WATER PROCESSED. FAIR TRADE CERTIFIED. Half-Caffeinated. Single-Origin From Bener Meriah, Aceh, Sumatra. Catimor, Ateng, Timtim, and Bourbon Varietals. Wet Hulled-Semi Washed & Sun dried.
ALL FRESH ROASTED COFFEE IS Kosher Certified, Sustainably Sourced and Proudly Roasted, Blended, and Packaged in USA.
ALL OUR COFFEES ARE ROASTED in Our Environmentally Friendly Loring Roaster to Reduce Our Carbon Footprint.
AVAILABLE IN WHOLE BEAN AS 12 OZ, 2 LB, and 5 LB Bags.
As I addressed earlier, Sumatra coffee is not that high in caffeine content, but Fresh Roasted Coffee still offers this excellent half-caf coffee option in case you are looking to decrease your caffeine intake even further. 
What makes it half-caf? Well, it's actually a 50/50 blend of Fresh Roasted Coffee's Sumatra beans and their Swiss-water processed decaf, both of which are USDA organic, fair trade, and Rainforest Alliance certified.
This medium roast from the Goya / Aceh area still has the profile you would expect from the region, with a creamy, earthy flavor, and rich chocolate undertones, 
Best Sumatra decaf coffee beans: Volcanica Sumatra Mandheling Reserve Decaf
Sumatra Mandheling Decaf Coffee Flavor Notes: Mellow, Earthy, and Sweet & Subtle
Decaffeination by the Swiss Water Process: 100% chemical free process that delivers coffee that is 99.9% caffeine-free while protecting the unique origin characteristics this Sumatran Mandheling coffee.
Medium roasted whole beans allowing the true flavor characteristic to come through for a remarkable taste.
Fresh roasted then immediately packed and sealed to assure freshness.
100% Customer Satisfaction Guaranteed.
Are you still looking for an option with less caffeine? Okay, I'll list one decaf option, but only because it's good enough to overcome my bias against decaf coffee.
This is the decaf version of the roast that I ranked as the best Sumatran coffee beans. They are decaffeinated by the Swiss Water Process, a chemical-free method that produces 99.9% caffeine-free coffee while maintaining the distinct characteristics of the beans.
These single-origin beans are dark-roasted, and they carry sandalwood, nutty, and earthy flavors in the best Sumatran tradition.
Volcanica Sumatra Mandheling 
Sumatra Coffee is known for its smooth chocolate flavor with earthy undertones.
Among the world's finest coffees displaying rich flavor, extraordinary full body and distinctively vibrant, low-key acidity.
Naturally low acid coffee.
Medium roasted whole beans allowing the true flavor characteristic to come through for a remarkable taste.
100% Customer Satisfaction Guaranteed.
Volcanica apparently didn't want to be left out of the medium-roast game. This roast shares a lot of commonalities with the Volcanica Sumatra Mandheling Reserve (see above), its dark-roast cousin. The biggest difference is in the flavor notes — the medium roast brings out toffee, lemongrass, and dried fruit, not the typical flavors you expect in coffees from this region.
Cooper's Cask Coffee Organic Dark Roast Sumatra
Organic Sumatra Coffee, Whole Bean Dark Roast, 2 lb: A dark roast with an amazing taste profile! Cooper's Cask Coffee is a USDA Certified Roasting Company.
Amazing Taste Profile: This organic Sumatra bean has a smooth woody earth, dark chocolate and a touch of dark cherry. A well round, rich and smooth dark roast.
Quality Sourced Beans: Each lot is cupped, and we are constantly improving our roast profiles to provide the best coffee possible.
Cooper's Promise: We've spent thousands of hours working on our craft. Therefore, we are confident that you will enjoy our coffee. If for any reason you do not love it, simply let us know, and we will issue a refund or replacement free of charge.
Roasted by Cooper's Cask Coffee - A Small Batch Roasting Company - We are a small batch roaster. Roasting in small batches gives us the ability to maintain full control of the roast profile. This allows us to create amazing taste profiles for you to enjoy.
Cooper's Cask knows their audience, which is why these beans are 100% USDA organic, fair-trade certified, and small-batch roasted by artisan coffee roasters.
If that's not enough, check out this coffee's profile. You'll find flavors of dark chocolate, woody earth, and just a touch of dark cherry. It's smooth, rich, and very well-rounded, bringing together everything you'd expect in a top-notch Sumatran coffee.
Grounds and Hounds Sumatra Single-Origin
Grounds and Hounds has an interesting social mission with their coffee: 20% of all their profits goes to fund innovative pet rescue programs. On top of that, their beans are 100% organic and fair trade certified. 
But a great mission isn't enough to earn a spot on this list. Luckily, Grounds and Hounds Sumatra is a fantastic example of the region's coffee. These very dark-roasted beans' flavor is bold, rich, and smoky with notes of cocoa and pie spices and the aroma is heavily influenced by toasted marshmallows and maple syrup. 
Volcanica Sumatra Gayo
A fine Indonesian coffee that is delightfully smooth, described as sweet and clean with low acidity
Authentic Sumatra Coffee, Fair Trade Certified, Rainforest Alliance Certified
Medium roasted whole beans allowing the true flavor characteristic to come through for a remarkable taste.
Low Acid Coffee, Medium Roasted, Whole Bean Coffee, Fresh roasted then immediately packed and sealed to assure freshness.
100% Customer Satisfaction Guaranteed.
Yes, it's another Volcanica. I can't help it if they produce this many good options. Like many of their other offerings, this one is both fair trade and Rainforest Alliance certified.
This medium roast has a flavor profile similar to the peaberry variety, but with quite a bit less boldness. You'll find notes of peach, wisteria, cacao nib, and caramel. 
Camano Island Coffee Organic Sumatra
PREMIUM FRESH ROASTED COFFEE- All of our coffee must meet the highest standard. We strive in bringing the freshest coffee possible directly to you. Always bagged and shipped within 48 hours of roasting!
USDA CERTIFIED ORGANIC SUMATRA DARK ROAST - Our Organic Sumatra Coffee is among the world's finest coffees displaying rich flavor, extraordinary full body and distinctively vibrant, low-key acidity. Rich and complex, our Sumatra is fruity, sweet and full bodied.
FLAVOR - Our Sumatra naturally contains the least amount of caffeine. Due to its low caffeine content this makes earthy and smoky coffee makes a great after dinner treat. Rich and complex fruit tones, nutty, sweet, and full bodied. This coffee is a perfect treat, day or night but makes an exceptionally delicious dessert coffee.
USDA CERTIFIED ORGANIC, SHADE GROWN, AND FAIR TRADE CERTIFIED - In addition to paying above the Fair Trade standard for the beans, we also give $1 per shipment to Agros International. When you buy our beans you are changing a farmer's future!
PRIDE AND SATISFACTION IN PERFECTING EVERY ROAST - 30 day money back guarantee if you are in ANY way unsatisfied with our coffee!
Camano Island's beans are fair trade certified, USDA certified organic, and shade-grown, so this is the type of coffee you can feel good about buying.
Their dark roast is has a slightly smoky flavor, dried fruit flavor with hints of caramel and nutty undertones. It's full-bodied and syrupy, in the best tradition of the region.
Fresh Roasted Coffee Sumatra Mandheling
Prepare for a bit of confusion when you read the label. Although the word Mandheling is in big letters on the front, the beans that go into this roast are actually from Lintong. If anyone can explain that to me, I'm still looking for an answer. 
What I do know is that their dark-roasted coffee is rich and bold with hints of dark chocolate. It's also sustainably sourced and they use an environmentally friendly roasting method. The biggest downside, ironically enough given the name, is that some people have reported receiving beans that weren't terribly fresh from this brand.
There is also a medium roast variant if you prefer. 
Starbucks Sumatra Dark Roast
PREMIUM WHOLE BEAN COFFEE—Starbucks delivers exceptional coffee cup after cup with this 12-ounce bag of Sumatra dark roast whole bean coffee—6 bags each
STARBUCKS SINGLE-ORIGIN SUMATRA COFFEE—This full-bodied single-origin dark coffee has notes of rich herbs and rustic spice
FRESH TASTE—Starbucks adheres to the highest quality standards—shipping you the same carefully roasted 100% arabica coffee beans we brew in our cafés
MAKE IT YOUR OWN—An everyday cup no matter how you brew it, Starbucks whole bean coffee can be ground and used for a variety of brewing methods, including drip brewer, coffee press, pour-over and moka pot
SUBSCRIBE & SAVE—Add the convenience of automatic delivery and save up to 15% off your favorite Starbucks coffee while never missing a cup
NEW LOOK. SAME TASTE.—Starbucks Single-Origin Sumatra coffee has a new packaging look, but the same great taste you know and love. You may receive either package during our update
ETHICALLY SOURCED—Starbucks is committed to 100% ethical coffee sourcing in partnership with Conservation International
Starbucks beans rarely make any of my best-of lists, but it shouldn't come as any surprise that this would be the list that they crack. After all, Starbucks buys more Sumatran coffee than anyone. They use it to balance their espresso blends. You can get these as ground coffee in some stores, but I highly recommend ordering the whole beans instead.
These dark-roasted, single-origin beans have an earthy aroma with spicy and herbal flavor notes. If you want to recreate the Starbucks latte flavor at home, I'd suggest bringing in some Sumatra beans just like these ones. It really is their not-so-secret secret ingredient.
Klatch Coffee Sumatra Mutu Batak
All coffee is fresh roasted-to-order for you.
$5.75 USPS Priority shipping. Additional coffees from GoCoffeeGo ship for $3.50 regular or $7.70 bulk. Top Award Winning Artisan Roasters and their coffees are at GoCoffeeGo.
Grind: Whole Bean
Roast: Medium
Notes: Cacao, cedar, bell pepper
I saved one of the more interesting options for last. These medium-roasted beans have notes of cacao, cedar, and — most surprisingly — bell peppers. This is not your typical Sumatra coffee, which is exactly what Klatch Coffee was going for. If you want a unique experience as you sample the best Sumatra coffee beans, here's a fun option.
Final Verdict
It's mossy. It's earthy. It's deliciously unique. It's Sumatran coffee.
Whether you are a Starbucks fanatic looking to recreate your favorite espresso drink or you just want to add the fourth-largest coffee producer to your coffee world tour, Sumatran coffee is the best Indonesian coffee by almost any standard. And now you have all the information you need to find the best Sumatran coffee beans. 
Let me know when you try something on this list or if there is another great Sumatran coffee roaster that I should include. I'm also looking for the next coffee-producing country to evaluate, so please comment with those ideas as well.