This post may contain affiliate links. Please read my disclosure for more info.
---
McDonald's coffee has a uniquely delicious flavor that is far too good for fast food. The first time I tried it, I had to find out how they made it that good.
So here is everything I found about McDonald's coffee brand, why their coffee is so unique, and how you can buy and make coffee just like theirs at home. Grab a cup of coffee and let's jump right in
Where Does McDonald's Get Their Coffee?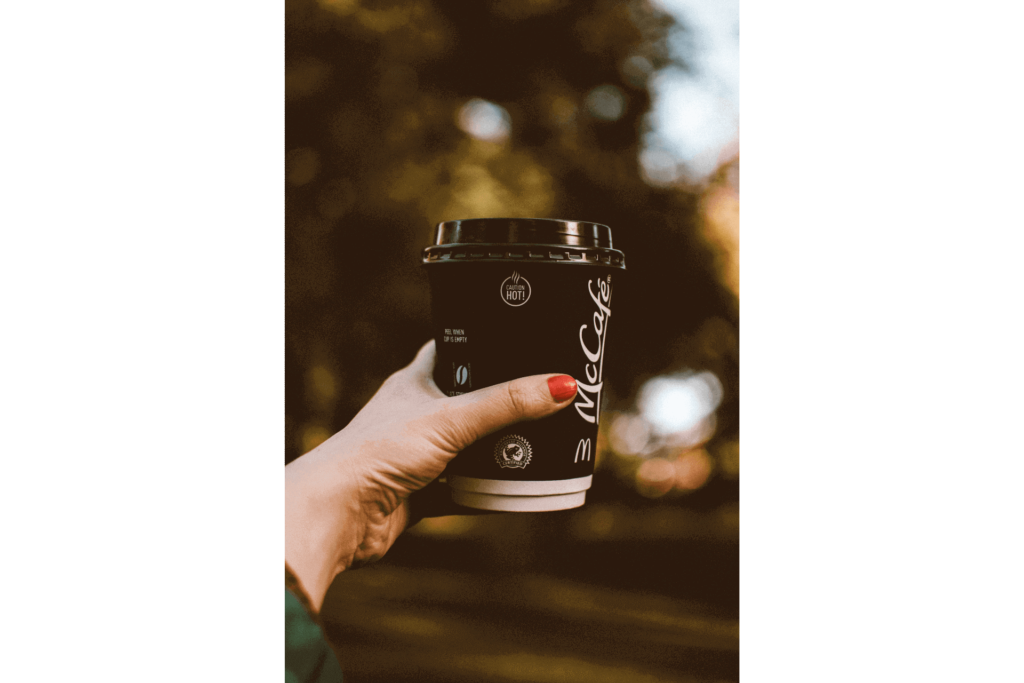 McDonald's doesn't grow their own coffee beans, and they don't source them directly from coffee farms. Instead, they source coffee from several well-known coffee brands. The most common McDonald's coffee suppliers are:
Gaviña Gourmet Coffee
Green Mountain Coffee
Seattle's Best Coffee
Newman's Own Coffee
Gaviña Coffee has been the largest supplier of McDonald's coffee beans for several decades now. Their gourmet blends are probably the most distinctly familiar for McDonald's coffee lovers.
Does McDonald's Have Their Own Brand of Coffee?
McDonald's coffee has been sold under the McCafe brand since 2009. The sources and distributors for this coffee have changed over time, but the brand has still maintained a consistent standard for quality and flavor.
The consistency of McCafe coffee comes from a few key choices the brand made early on:
Freshness: McDonald's franchises and chains brew their coffee every 30 minutes to avoid serving stale coffee. For their espresso drinks, they go even a step further: use espresso machines that freshly grind the coffee beans for each batch, ensuring incredibly fresh coffee for every latte and cappuccino.
Premium coffee sources: McDonald's uses Brazilian and Colombian coffee beans like most mainstream scale coffee brands. But they also source Guatemalan and Costa Rican coffee beans, which are known for their gourmet quality.
100% Arabica: Many chains mix in the cheaper Robusta coffee beans to save money. McDonald's uses only Arabica, the preferred type of coffee bean for premium coffee brands.
Medium roast only: A lot of major chains opt for dark roast coffees Dark roasts can cover up the unique flavors of the beans, resulting in every batch tasting roasty and even burnt. McDonald's serves medium roasts which highlights the flavor of their premium beans.
Did McDonald's Change Their Coffee in 2020?
Yes, there was a major change in McDonald's McCafe coffee in 2020. THat's when they started distributing their coffee through Keurig instead of their old partner, Kraft Heinz.
Prior to 2020, Keurig was already manufacturing the McCafe K-Cups. But now they also handle all of McDonald's bagged and canned coffees. Basically, if you buy McDonald's coffee in a store or online, you're buying Keurig coffee.
Importantly, though, McDonald's still uses Gaviña coffee beans. The distributors may have changed, but you can still expect the same quality coffee flavor.
Can You Buy McDonalds Coffee Beans for Home Use?
You can buy several varieties of McCafe coffee beans, ground coffee, and Keurig K-cups on Amazon.
| Image | Product | |
| --- | --- | --- |
| | McCafé Classic Collection, Single-Serve Coffee Keurig K-Cup Pods, Classic Collection Variety Pack, 40 Count | Check price |
| | McCafe Cinnamon Streusel Coffee Cake Coffee, Keurig Single Serve K-Cup Pods, 72 Count | Check price |
| | McCafe Premium Roast, Medium Roast Ground Coffee, 30 oz Canister | Check price |
| | McCafe Premium Medium Roast Decaf Ground Coffee Blend (12oz Bag) | Check price |
| | McDonalds McCafe Premium Dark Roast Espresso Whole Beans Coffee Bag, 300g, 10.58oz | Check price |
If you don't grind your own coffee beans, my suggestion would be to pick up a budget coffee grinder and buy whole bean McCafe coffee. There's a reason that McDonald's freshly grinds the beans for their lattes and cappuccinos: Fresh ground coffee has more flavor.
Keurig K-Cups are also a great option. Even though they are pre-ground, the pods are individually vacuum-sealed, so they stay fresh for a long time. You'll need a Keurig machine to brew them, and my suggestion is the Keurig K-Supreme Plus Smart.
For the best McDonald's coffee flavor at home, though, you may want to buy Gaviña coffee instead of McCafe coffee. McCafe uses multiple suppliers for their beans, so the quality is more consistent if you stick with beans from their most renowned source.
| Image | Product | |
| --- | --- | --- |
| | Cafe Gavina Espresso Roast Extra Fine Ground Coffee, 100% Arabica, (3 x 10 oz Cans) | Check price |
| | Cafe Gavina Espresso Roast, Fine Ground Coffee (6 x 10 Ounce Bricks) | Check price |
| | Gavina Old Havana Espresso, Whole Bean, 100% Arabica Coffee, 32 oz Bag | Check price |
| | Gavina Cafe Espresso, Whole Bean Dark Roast Coffee, 32 oz Bag | Check price |
Are Starbucks and McDonald's Coffee the Same?
Starbucks and McDonald's coffees are very different. Starbucks uses different sources for their beans, Starbucks espresso machines are not the same type used at McDonald's, and they use more dark roasts where McDonald's prefers medium roasts.
Starbucks coffee includes some of the same bean sources as McDonald's—Brazilian, Colombian, Costa Rican, and Guatemalan. But they also include the earthier Sumatran coffee as well as other Latin American, African, and Asian-Pacific bean sources.
What's Next?
McDonald's is definitely pushing their partnership with Keurig lately. I can't say I'm surprised, since Keurig's small coffee machines are almost as convenient as a McDonald's run. They can fit any kitchen, and Keurigs last a long time. Toss in some of the best coffee k-cups (like the McCafe options above), and you have a great home coffee experience.
But home coffee only gets you so far. That's why I also enjoy a strong Starbucks coffee more often than I'd care to admit. If you're looking for something new to try on your next visit, check out my mega list of types of coffee drinks.