This post may contain affiliate links. Please read my disclosure for more info.
---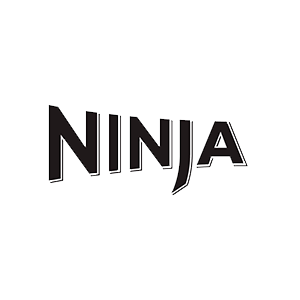 Ninja Specialty Coffee Maker Review
Conclusion
The Ninja Specialty Coffee Maker is one of the most versatile coffee makers out there, and it makes absolutely delicious coffee. There's a lot to love about this machine, assuming the size doesn't bother you.
What's Good?
Makes amazingly delicious coffee
Very customizable brew options
Both single-serve coffee and carafe brewing
Very easy to use and clean
What's Bad?
Bulkier than a basic machine
Specialty drink setting does not make real espresso
The Ninja Coffee Bar shocked the coffee world. It was one of the first proofs that coffee lovers could have an easy-to-use, versatile machine that brewed amazing coffee without breaking the bank. 
Ninja has discontinued the Coffee Bar, but they haven't stopped pushing the limits on drip coffee machines.
Today, I'm reviewing the Ninja Specialty Coffee Maker, their current mid-tier model. I'll be taking you through how the coffee tastes, which features you should be excited about, the machine's design, and whether it's worth the price. Are you ready to see just how far Ninja has pushed the coffee world this time?
Coffee Quality
The Ninja Specialty Coffee Maker makes amazing coffee for a drip coffee maker. Actually, Ninja's coffee quality would be excellent for any type of coffee machine.
Then again, the Ninja is not a standard drip coffee maker. I'm not talking about the cool features (which we'll get to). I'm talking about the fact that it is designed to optimize the coffee brewing process in a way that you'd typically only get from an automatic pour-over coffee maker.
Ninja's coffee makers have what they call a thermal flavor extraction technology system. It's a big name that basically means they optimize every step of the brewing process. They control the bloom time, the water temperature, and the level of saturation — three factors that have a huge impact on the flavor and aroma of your coffee.
The result is a cup of coffee (or pot of coffee) that is delicious every single time, all without the need for manual intervention. It's hard to find both convenience and quality in a single machine, and Ninja manages to deliver it for everything from a regular cup of joe to a macchiato. 
Features
The Ninja Specialty Coffee Maker is their mid-tier machine, and it's a huge upgrade from their entry-level model, the Ninja CE251. The Specialty Coffee Maker comes in two variants: The Ninja CM401 and Ninja CM407. Most of the features are the same for both variants, but I'll mention all of the differences between the CM401 and CM407 as we go.
Brew strength controls
One of my absolute favorite things about Ninja's coffee makers is how much control they give you over the brewing process. With most coffee makers, you can have absolutely no control aside from the amount of grounds and coffee you add. A handful of machines have started to incorporate an option to brew stronger coffee, a movement popularized by the Keurig strong button.
Ninja went even further. Their Specialty Coffee Maker has four brew styles:
Classic
Rich
Over Ice
Specialty
Classic is just normal coffee. Rich is a slightly stronger brew, perfect for those that find classic hot coffee to be lacking in flavor or caffeine. Over ice is a concentrated brew made strong enough to keep the coffee flavor alive even when the ice melts in your favorite iced coffee drink.
Specialty is the most concentrated of all, designed for making lattes and cappuccinos. It's not true espresso, but it's one of the best espresso alternatives you'll find without buying an espresso machine.
The only Ninja machine with more options is the Hot and Cold Brew System, which can also make cold brew and five types of tea.
Brew sizes
The Specialty Coffee Maker is intended to replace both single-serve coffee makers and full-carafe coffee makers. In fact, it has a total of six brew sizes:
Cup
XL Cup
Travel Mug
XL Multi-Serve
Half Carafe
Full Carafe
I'd love to include actual sizes (in ounces) here, but I've found that they vary quite a bit depending on the brew strength. For instance, the cup size brews 9.6 ounces of classic coffee but only 3.1 ounces of specialty coffee.
Built-in milk frother
This one genuinely surprised me. With the exception of traditional espresso machines and high-end Nespresso models, I just don't expect to see a coffee maker with its own fold-away frother. But if you want to make a latte, flat white, or other specialty coffee drink, this is a must-have feature.
The frother is very easy to use, and it folds away when you don't need it. The only downside is that it doesn't heat milk, but I suppose we can't have everything.
Water reservoir
The water tank on the Specialty Coffee Maker holds 50 ounces. That's the standard size for 10-cup coffee makers.
Like all of Ninja's coffee makers, the Specialty Coffee Maker has a removable water reservoir. That's a huge plus when it comes to refilling and cleaning the tank. I cannot stress how big of a difference removable reservoirs are when it comes to fighting mold and hard water build-ups.
Coffee carafe and warming plate
The carafe and heating plate are the only differences between the two Ninja Specialty Coffee Maker models.
The CM401 has a 50-ounce glass carafe that sits on a smart heating plate while the CM407 has a 50-ounce thermal carafe and no heating plate.
If you primarily use the smaller brew size options, there's no real advantage to the thermal carafe. After all, you'll be brewing right into your cup or travel mug.
When brewing a full (or even half) carafe, though, you're going to want thermal unless you intend to drink the coffee within about 30 minutes. The Ninja's stainless-steel thermal carafe will keep your coffee hot for a couple of hours without added heat. That's important because a hot plate or microwave will make your coffee taste more bitter and burnt.
If you do opt for the glass carafe model, the heating plate has one cool feature worth mentioning. The hot plate on a typical coffee maker stays at a constant temperature. Since that temperature has to be hot enough to keep a full carafe warm, it tends to be too much heat if you only have a cup of coffee or two left in the pot. Ninja's intelligent heating plate, on the other hand, detects how much coffee is left and heats up only as much as is needed.
Other features
You don't need to worry about paper coffee filters with the Ninja. It comes with a reusable filter (made of metal mesh) instead, which really cuts back on waste. Some people still prefer to use paper cone filters which you can absolutely do just by taking out the permanent filter.
You can grab a cup of coffee even before the full brew is done courtesy of the drip stop toggle at the bottom of the brew basket. Just flip it closed, pour a cup, and flip it back to continue the brew.
The Ninja has a few standard programmable coffee maker features. There's a delay brew button which is great if you want that fresh coffee aroma to wake you up in the morning. You can also adjust how long the hot plate keeps your coffee warm, with a max of four hours.
Ease of Use and Cleaning
The Ninja has a lot of buttons and knobs, which should make you question its ease of use. It's not as simple as a one-button drip coffee maker, but I was still pleasantly surprised. 
The entire control panel is intuitive. Most of the time, you can just click the start button and wait for your coffee to arrive.  Of course, you'll need to change the brewing style and size if you want something different than your regular coffee selection. Luckily, all of the brewing options are really easy to figure out.
Given everything the Ninja does, it's impressive just how simple it is. For that, you can thank the thermal flavor extraction technology system which automatically takes care of the hardest parts of the brewing process. 
Now, let's talk cleaning. Every removable piece of the Ninja is dishwasher safe, which certainly simplifies cleanup. The main machine will still need to be wiped down if you spill anything, but that's about it for daily cleaning.
As with any coffee maker, you have to descale the Ninja Specialty Coffee Maker every month or two. That just means running a diluted white vinegar mixture or a descaling solution through it, and the Ninja manual has pretty good instructions for this process.
I love the fact that they have a separate clean button that illuminates when it's time to descale the machine. That really takes the guesswork out of the whole process.
Design and Build Quality
When you have this many features in a single machine, you have to expect that it won't be compact. At 12.0 x 8.8 x 15.0 inches, this is a bulky coffee maker. If you want to use the built-in frother, you'll need to allow a few extra inches off to one side. 
Ninja did what they could to make this machine's size more manageable. The foldable frother and smart scoop hangar keep all of your equipment easily available and out of the way when not in use. The brew basket swings forward to remove the filter, which can help if you have the machine under a low cabinet.
The build quality of the Ninja is excellent. They used a combination of stainless steel and plastic (both black and transparent) that is both sturdy and stylish. There are a few reports of defects leading to water leaking or brew failures, but these are so rare that I had to actively seek them out. Overall, it's just a great quality machine. 
The entire thing (carafe included) weighs about 12 pounds. That's not bad given everything that's included.
Value for Money
The coffee quality alone makes the Ninja well worth its price. There are cheaper coffee makers, but Ninja didn't set out to build a cheap machine — they set it to build something revolutionary. 
That brings me to the bigger point: This is more than just a drip coffee maker. With the automated coffee blooming and extraction, it compares best to automatic pour-over coffee machines. However, the specialty brew type is made to replace an espresso machine. And the overall convenience is only surpassed by Keurig machines and others that rely on coffee pods.
Given all of that, it's hard not to give the Ninja full marks for value. They've earned it.
Should You Buy the Ninja Specialty Coffee Maker?
For most of you, my answer is a resounding yes. When it comes to both coffee quality and features, the Ninja offers far more than a traditional drip coffee machine, and it does all of that with an ease of use that you won't find in more advanced machines.
So who shouldn't get the Ninja Specialty Coffee Maker?
Die-hard espresso fans probably won't find the specialty brew to be an adequate espresso replacement. In that case, you'd be better off with a budget espresso machine or — if you want both coffee and espresso — the Nespresso VertuoPlus.
Anyone that has limited kitchen space will probably find the Ninja to be too much unless you need the full carafe. In that case, you should consider a single-serve coffee machine like the AeroPress or one of the smaller Keurigs (including my favorite, the Keurig K-Supreme Plus Smart). 
For pretty much everyone else, the Ninja Specialty Coffee Maker is a solid pick.