This post may contain affiliate links. Please read my disclosure for more info.
---
Coffee lovers disagree about a lot of things. One thing we all agree on, though, is that you need a good coffee grinder. Grinding coffee beans is a crucial step in the process. It doesn't matter what brewing method you use, you need the freshness and control that comes with owning your own grinder.
Leveling up from a coffee casual to a coffee connoisseur is a long and amazingly fun process. The biggest boost you'll ever find, though, is buying a coffee grinder.
This guide will help you pick the best coffee grinder for your needs. I'll cover some must-have features, how to choose between manual and electric grinders, and more. You'll quickly see why coffee lovers rant and rave about the quality of freshly ground coffee.
Quick Answer: Best Coffee grinders
| | Image | Product | |
| --- | --- | --- | --- |
| Best coffee grinder | | OXO Brew Conical Burr Coffee Grinder , Silver | Check price |
| Best premium coffee grinder | | Baratza Vario Flat Burr Coffee Grinder | Check price |
| Best cheap coffee grinder | | CUISINART Coffee Grinder, Electric Burr One-Touch Automatic Grinder with18-Position Grind Selector, Stainless Steel, DBM-8P1 | Check price |
| Best budget manual coffee grinder | | KONA Manual Coffee Grinder, Conical Burr Mill with Adjustable Setting, Best Ceramic Burr Coffee Grinder for Aeropress, Drip Coffee, Espresso, French Press, Turkish Brew | Check price |
| Quietest coffee grinder | | Krups Silent Vortex Coffee and Spice Grinder with Removable Bowl 12 Cup Easy to Use, 5 Times Quieter 175 Watts Coffee, Spices, Dry Herbs, Nuts, Dishwasher Safe Bowl Black | Check price |
Why Not Just Buy Pre-ground Coffee?
Freshness is a huge deal with coffee. The moment a batch of coffee is roasted, those beans start to degrade — going stale and losing important aspects of their flavor. Oxygen plays a major part in this process, which is why some companies vacuum-seal their coffee.
No container is perfect, but there are better ways to slow the degradation process. One important factor is the surface area of the coffee. Coffee grounds expose more surface than coffee beans, so they degrade faster. If you aren't using your coffee within a day or two of purchasing it, you need to be grinding coffee beans on your own instead of buying pre-ground coffee.
Types of Grinds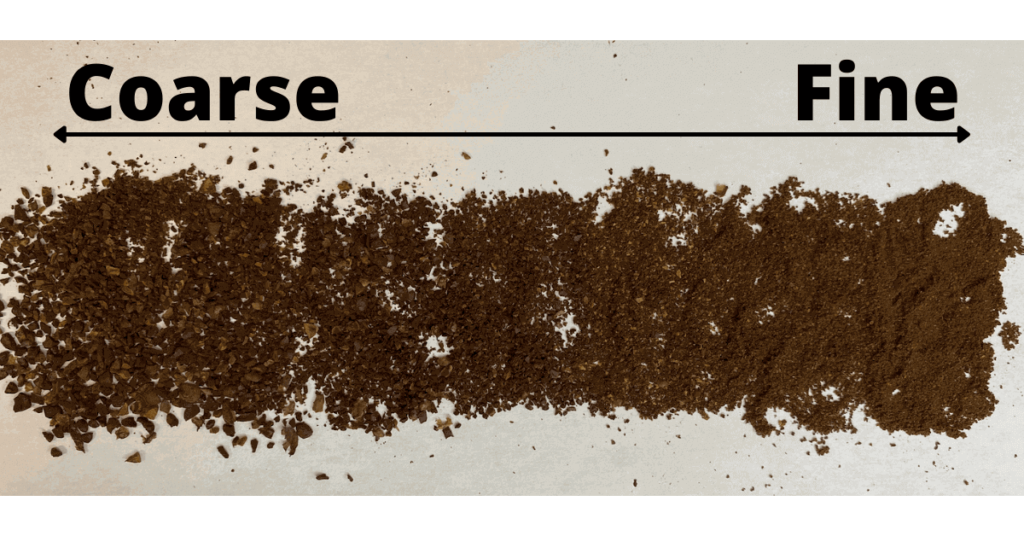 Not all grinds are created equal, and the best particle size depends entirely on what you intend to do with the grounds. In general, slower and gentler brewing processes like cold brew do best with larger, more coarse grinds. Fast brewing processes, such as espresso brewing, requires much finer particle sizes.
Coarse grind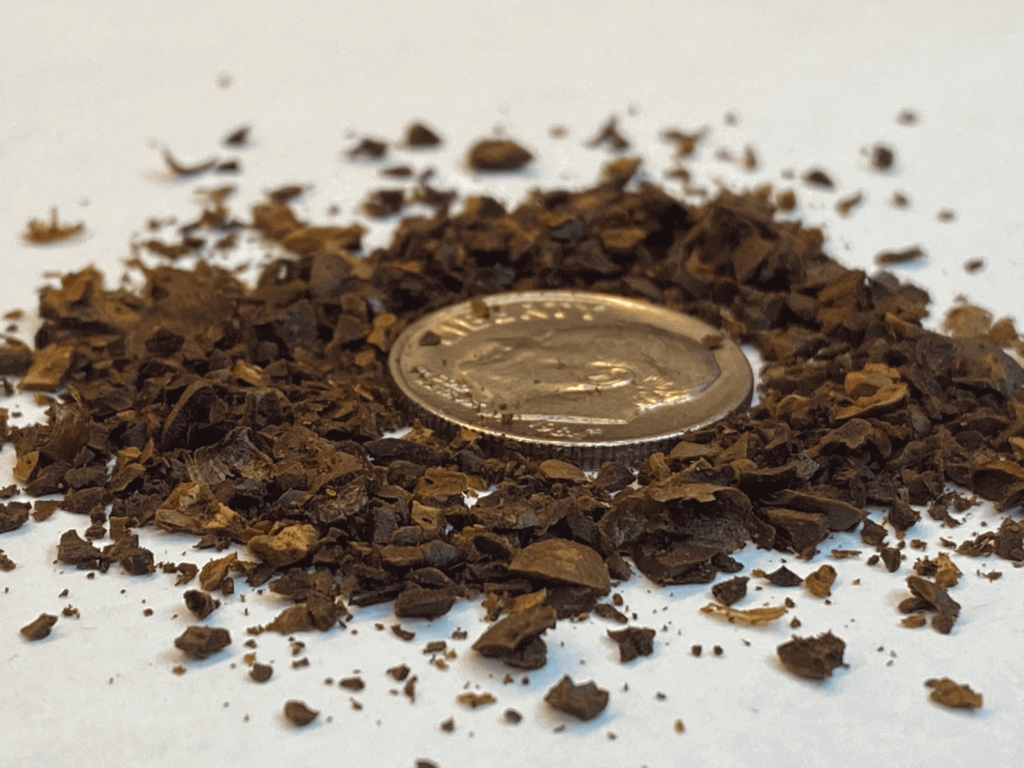 This grind features the largest particle size, often close to the size of bread crumbs. If you are using a percolator or a french press, you likely want to be using a coarse grind.
Medium grind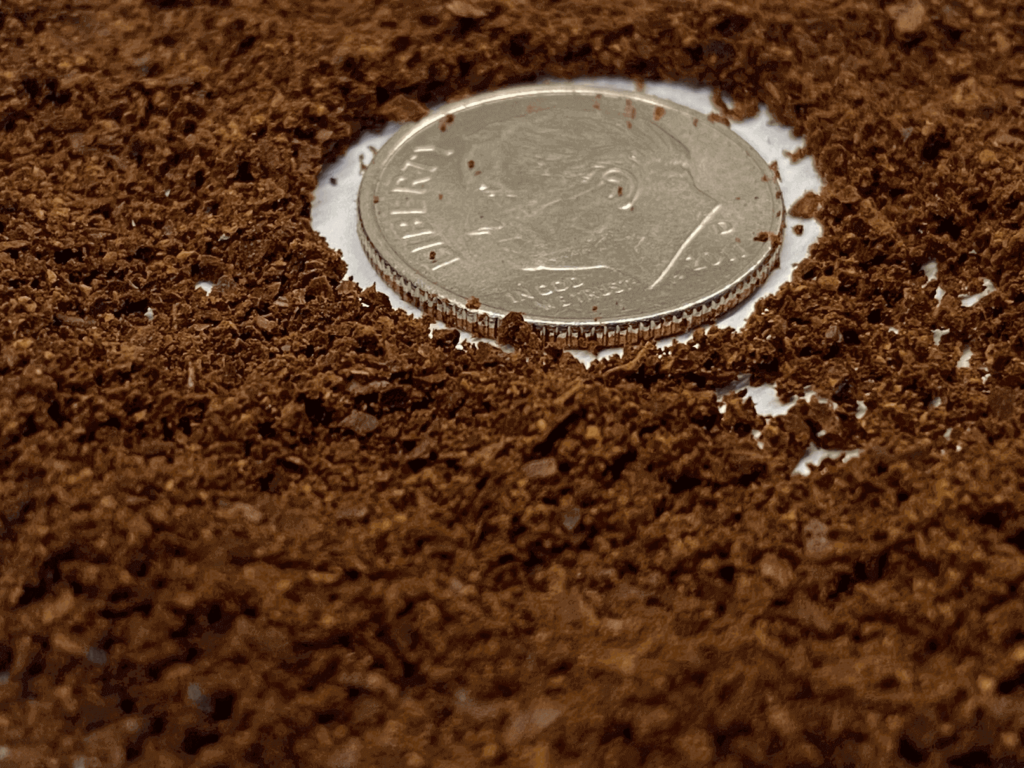 After coarse grind, the next largest size is a medium grind, which is similar in size to granulated sugar. This is the perfect grind for vacuum coffee makers and some drip coffee makers. This is the most versatile coffee grind, usable in a pinch with just about any coffee maker or coffee brewing method. The one thing it doesn't work well with is espresso.
Fine grind (espresso grind)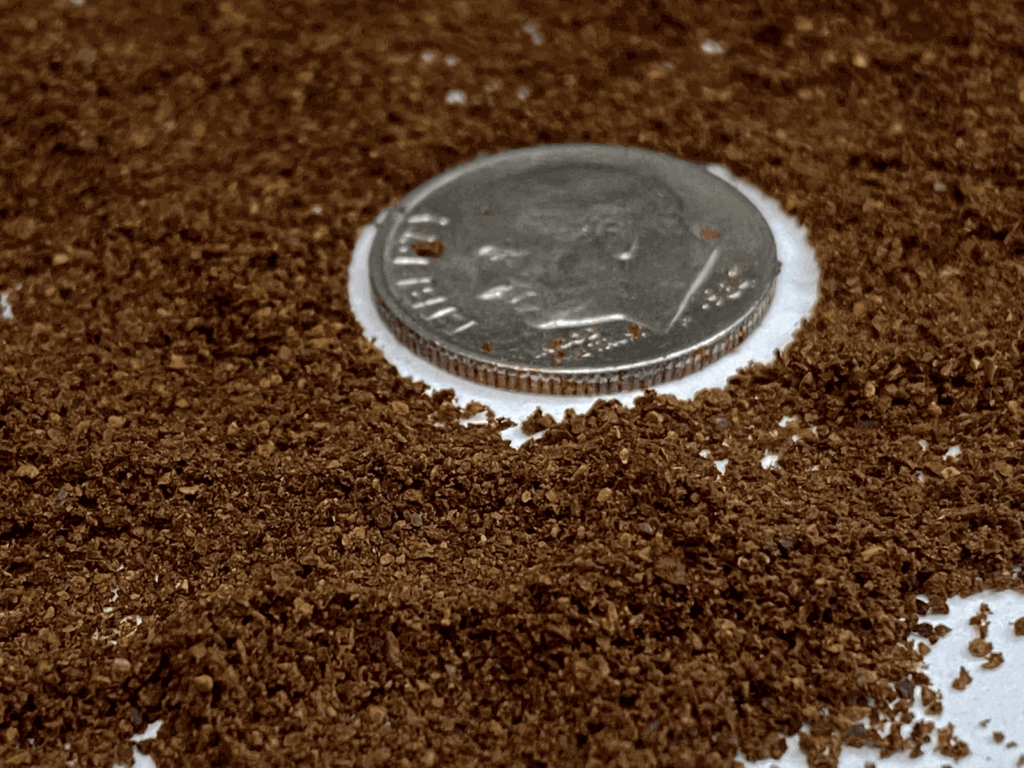 The fine grind is commonly called an espresso grind since its primary use is in espresso makers. It has a powdery or mealy consistency. Although fine grinds are intended for espresso, they can also be used in electric drips and filter brews. Don't use a fine grind for a French press as it will leave a large amount of undesired sediment in the container.
Extra-fine grind (pulverized)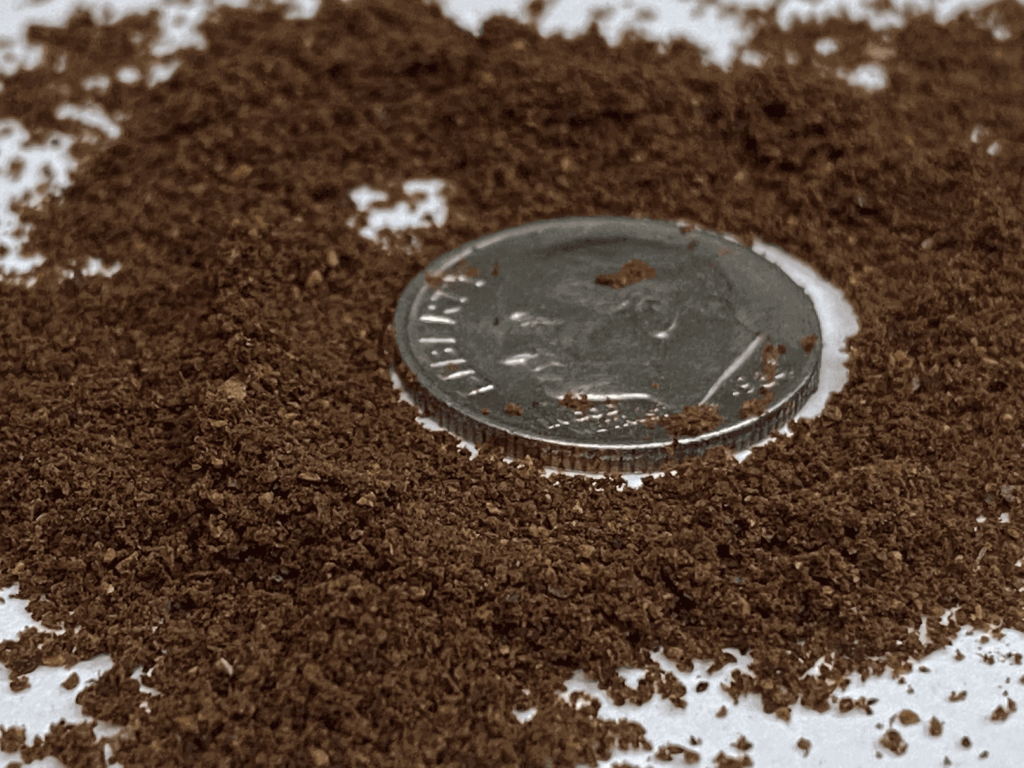 The extra-fine or pulverized grind bears a strong resemblance to flour in its texture. The primary use for this grind is in Turkish coffee, wherein it is often mixed with sugar and spices. Most coffee grinders are not capable of making this grind.
Types of Coffee Grinders: Blade vs Burr Grinders
Before you choose a coffee grinder, you need to understand the pros and cons of each type of coffee grinder. There are two main ways that coffee can be ground: with blades or with burrs.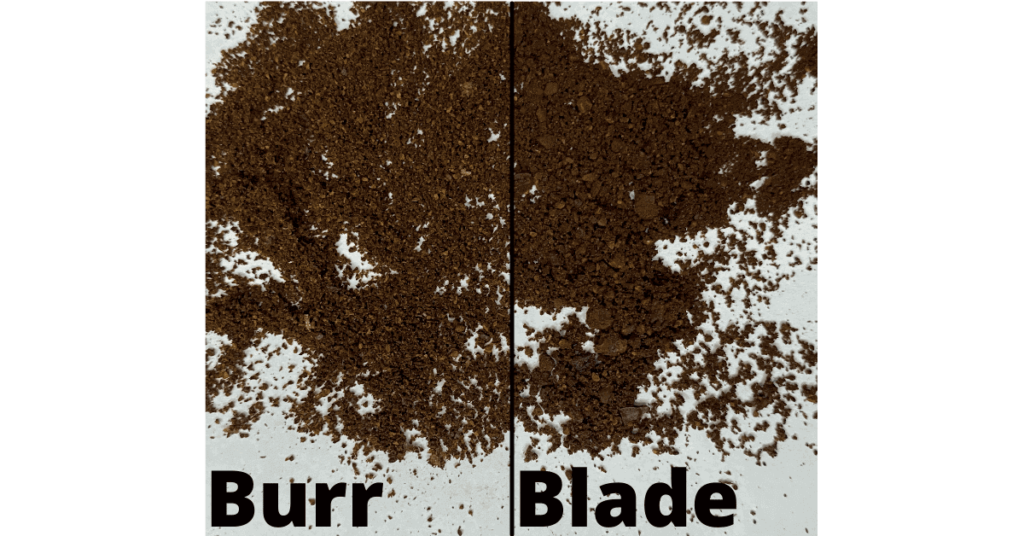 Blade grinders
I probably don't need to describe how blades work, although I'm happy to link to samurai movies if needed. Blade grinders operate on the same basic principle as blenders and food processors, with 2 or more spinning blades that rotate at high speeds, cutting the beans apart as they go.
Blade grinders are usually less expensive than burr grinders, and they also grind beans faster. However, they fail to produce uniform particle sizes. Even the best blade grinders are unlikely to produce particles that are purely fine, medium, or coarse. Instead, you'll end up with some amount of medium particles in your fine grinds and possibly even some coarse particles.
When it comes to particle size, it doesn't take many bad apples to spoil the bunch, so I recommend avoiding blade grinders altogether.
Can you grind coffee beans in a blender?
Since I compared blade grinders to blenders, this is the obvious next question, isn't it? Yes, you can grind coffee beans in a blender. But no, you really shouldn't. They offer less consistency than regular blade grinders, and they are virtually incapable of grinding finer than a coarse grind. Blenders work as a last resort, but they are never a great option.
Burr grinders
Burrs are serrated plates that oscillate against one another, crushing the beans between them as they go. Unlike the cutting process of a blade grinder, burrs actually do grind the beans.
Burr grinders provide a much more uniform particle size distribution than blade grinders. This is important for all coffee brewing methods, but it is especially crucial for French presses, espresso, and other methods that are very sensitively impacted by particles that are too small or too large.
When in doubt, always go with a burr grinder over a blade grinder.
Conical vs flat burr grinders
Burr grinders come in two main forms: conical and flat. The difference is all in the shape of the burrs, and all of the information above applies to both forms.
Conical burr grinders have two cone-shaped bladed rings — one solid and one hollow — with the solid one placed inside of the hollow one. The beans fall vertically between the burrs, where they are crushed as they fall through to the container below.
Flat burr grinders have two horizontal burrs, one facing upward and one facing downward. The beans are dropped vertically to fall between the plates, where they are crushed as they are pushed out horizontally.
Flat burrs are generally louder than conical burrs because they have to rotate faster during the milling process, requiring a larger (and thus louder) motor. Flat burrs tend to result in a more uniform particular distribution, but the difference in quality between flat vs. conical burr grinders is much smaller than their improvement over blade grinders.
Manual Coffee Grinders vs Electric Coffee Grinders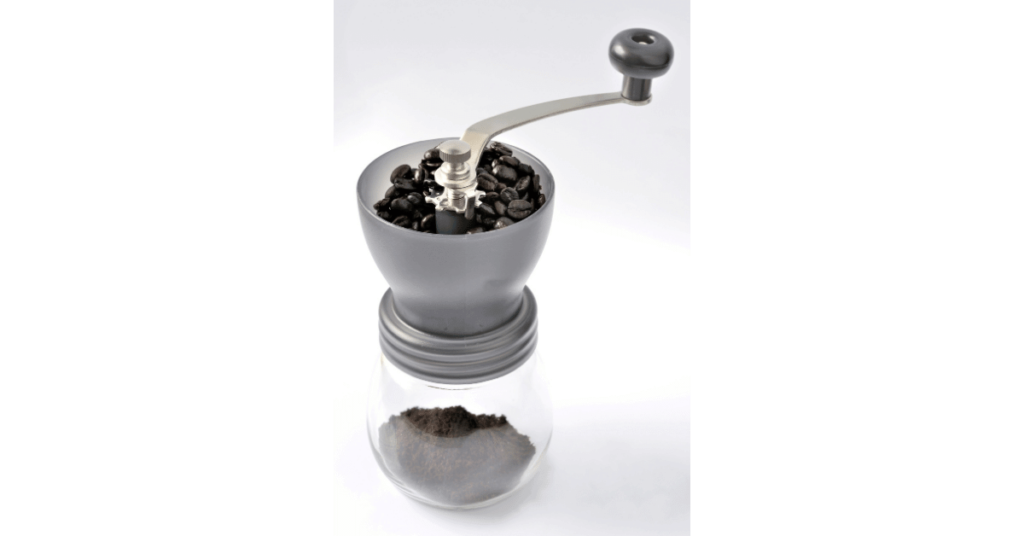 Convenience is great, but you don't want to sacrifice quality to get it. Fortunately, there are great options out there for both manual and electric coffee grinders.
Manual grinders tend to be smaller coffee grinders than their electric counterparts, making them a better option if you need to save space or you want a grinder you can travel with. They are not difficult to use (and I'm no powerlifter!), and it won't take long to get a good grind out of a manual burr grinder. However, the task may get to you if you are grinding coffee beans for several cups of coffee.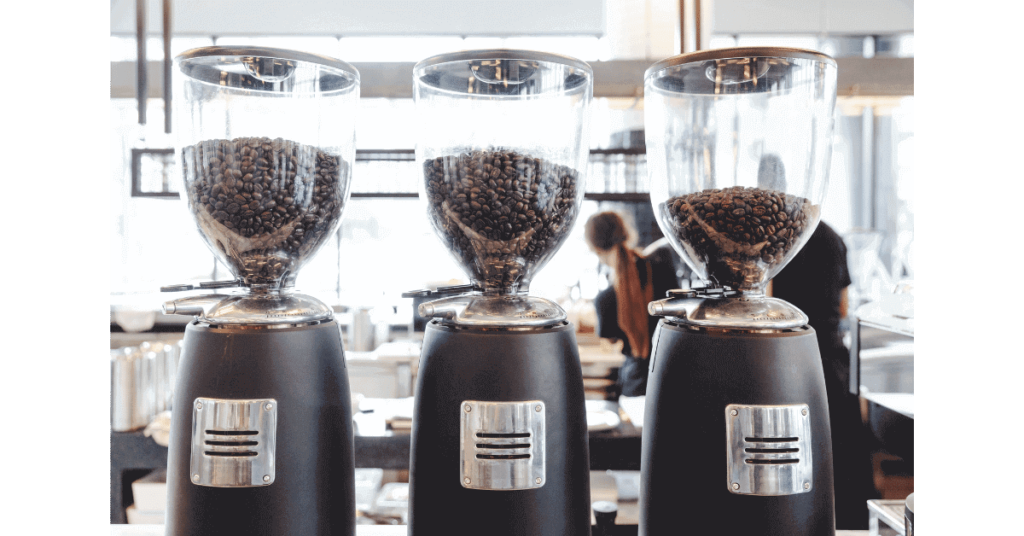 Electric grinders vary a lot more than manual grinders in their quality. High-end electric burr grinders produce uniform particle sizes that can't be beaten, but low-end options are easily outperformed by manual grinders. Some low-end electric burr grinders feature "false burrs", which actually act more like dull blades than actual burrs.
Manual coffee grinders are also more durable than electric, largely because they don't need any intricate electronics. Electric grinders are also louder than their manual counterparts. Electric grinders generally have a wider range of size settings than manual grinders, but most users will only ever need 3-4 grind settings.
Best Coffee Grinders
Best coffee grinder: Oxo Brew conical burr coffee grinder
Not everyone needs a high-end coffee grinder, but that doesn't mean we should have to deal with the bargain-basement options. Oxo is the perfect in-between for most coffee lovers, with a high level of quality and convenience paired with a price tag that is much more manageable than the high-end models.
You can grind coffee anywhere from fine to coarse with the Oxo coffee grinder, which has 15 major grind settings each of which has 3 micro settings for further refinement. This gives a total of 45 settings with which to achieve the perfect grind.
You can control the amount of coffee grounds you get by adjusting the grind timer, which ranges from 0 to 30 seconds. Timers are better than having a size selection on your grinder because those size selectors are estimates, and the actual amount of grounds may vary quite a bit between batches of beans. A timer gives you much more control, and you will quickly learn how to dial in just the right amount for your needs.
The stainless steel grounds bin can hold enough grounds for about 12 cups of coffee and the bean hopper holds up to 3/4 lbs of coffee beans. The bean hopper is tinted, which prevents some of the degradation that would typically be caused by leaving coffee beans exposed to the light in a transparent container.
If the price tag doesn't scare you off, there is a lot to love in this grinder. First, the use of flat burrs results in a highly uniform grind for your coffee beans. There are 10 macro grind settings, each split into 20 micro settings, for a total of 230 distinct grind settings. No matter what coffee brewing method you use, you'll be able to consistently get the ideal, uniform grind with this machine.
The digital timer works in increments of 0.1 seconds, allows you to grind the precise amount of coffee you need without waste. The bean hopper holds 8 oz of beans and is tinted to slow the degradation of beans typically caused by exposure to light. The 6.3 oz grounds bin is also tinted, and it holds plenty of grounds for a large pot of coffee.
One of the coolest features of this grinder is the portafilter holder. If that term isn't familiar to you, a portafilter is that long-handled metal cup that holds the grounds in an espresso machine. You can connect the portafilter in place of the grounds bin, avoiding having to transfer grounds during the process.
There are even grind time presets, making it easy to switch back and forth between up to three grind times (and thus grind sizes) with a single button press. Basically, everything about this grinder is made to maximize quality and increase convenience.
Best grinder with digital display: Breville BCG820BSS Smart Grinder Pro
I am a sucker for a good digital display. I understand all the advantages of analog, but sometimes you just want a piece of the future. Breville's coffee grinder just hits that sweet spot of digital-age kitchen appliances, especially if you want a grinder that will look great beside a smart coffee maker. 
To start with, the brushed stainless steel finish on this machine is sleek. As if that weren't enough, there is a full-width digital display that shows you your selected grind setting, grind time, and the number of cups or shots that it will make.
Just like with the Baratza model, there is a portafilter holder and a tinted grounds bin, so this machine is incredibly convenient for either filter coffee or espresso. The bean hopper's 18 oz capacity makes it one of the bigger ones on the list, and it's tinted to ensure that incoming light does not degrade your coffee beans if they sit in the hopper.
The Breville has 60 grind settings, providing plenty of precision to get just the right grind for your favorite coffee maker. The stainless steel conical burrs provide the uniform grind size that you just can't get with a blade machine.
Best manual coffee grinder: 1Zpresso Q2 manual coffee grinder
This is a well-built machine that was clearly designed to last without the need for recalibration or replacement parts. The 60+ grind settings make it one of the most versatile manual coffee grinders, especially compared to other leading options like the JavaPresse manual grinder that only offer about 20 grind options.
This machine is very portable and easy to clean and care for. If you want a high-quality travel grinder, it's hard to find a better option. The ball handle is much more comfortable than the options on competitor grinders, which is important when you are trying to grind coffee beans by hand.
The only major downside of this grinder is that it is not built to make lots of coffee at once. The 1Zpresso only holds enough beans for 1-2 cups of coffee. Then again, if you are making lots of coffee at once, you probably aren't using a manual grinder.
Best cheap coffee grinder: Cuisinart DBM-8 Supreme Grind automatic burr mill
There's nothing fancy about this one, but what it does it does well. The chamber holds enough grounds for 32 cups of coffee, and the sliding dial allows you to make between 4 and 18 cups worth of grounds at once. The machine has 18 grind settings on a slide dial, which gives you a decent level of precision for a budget coffee grinder. 
One of the biggest complaints about this machine is the level of noise. It's pretty loud, even for an electric coffee grinder. But it delivers value at an incredibly affordable price. Combine it with a budget coffee maker, and you could have your entire coffee setup for under $100.
Even cheaper: Hamilton Beach Fresh Grind electric coffee grinder
Yes, this one is a blade grinder. No, I haven't changed my opinion on blade grinders. They are still terrible, but they are cheap. If you are looking for a budget coffee grinder, the cheapest options will almost invariably use blades instead of burrs.
As that category goes, this is a great coffee grinder. You won't get the consistency of a burr grinder, but the Fresh Grind is very quiet and easy to use. The removable grinding chamber makes cleanup a breeze, and the cord retracts for easy storage.
Since this is a blade grinder, there are no grind settings. Instead, the coarseness of the grounds depends on how long you let it run.
Best budget manual coffee grinder: Kona manual coffee grinder with ceramic burrs
For the occasional coffee drinker, this is a great grinder. However, it only holds enough grounds for about 3 cups of coffee, so it's not for the hardcore caffeine addict.
The Kona has 18 grind settings. If you like precision in your grind, that likely won't be enough. But it's certainly better than getting a blade grinder. By sacrificing customizability, you gain portability. The Kona serves as an excellent travel grinder due to its size. It's also very quiet, making it a great option for when you can't afford the noise your electric grinder makes.
This grinder is also very easy to clean, which is a huge plus for convenience. There have been a few reports of quality concerns regarding the handle. Those concerns have been rare, and customer support has addressed them very well.
Quietest coffee grinder: Krups Silent Vortex electric grinder
I decided to allow one more blade grinder on the list. The usual caveat about the terrible quality of blade grinders aside, this one is possibly the quietest coffee grinder I've ever seen. Even the best quiet burr grinders create a significant amount of noise, but this blade grinder manages to muffle almost all of its noise. It's not silent, but it's close to it.
You can make enough grounds for about 12 cups of coffee with the Krups Silent Vortex. The dishwasher-safe grinding bowl makes transferring grounds easier and simplifies cleanup. As with other blade grinders, this one has no grind settings — if you hold the button longer, it will make finer grounds. 
Final Verdict
No coffee lover should be dealing with pre-ground coffee. Freshness really does matter. Learning to grind beans properly is the best way — short of roasting your own beans — to up your caffeine game. Now that you know how to grind coffee beans, nothing is stopping you from making the best coffee of your life.