This post may contain affiliate links. Please read my disclosure for more info.
---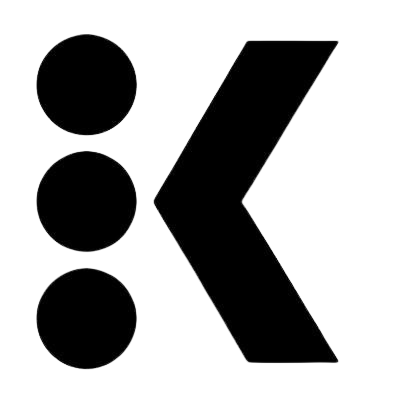 Nespresso VertuoPlus Deluxe Review
Conclusion
The VertuoPlus Deluxe has just about everything you could want in a pod coffee and espresso maker. Just make sure you check out the prices of Nespresso capsules before you lock in this machine.
What's Good?
Incredibly easy to use
Makes both espresso and coffee
Giant water tank that is adjustable and removable
Sleek, compact design
What's Bad?
Some defects reported
No third-party capsules
Capsules are expensive
Espresso machines can be tough for beginners to use, and they are usually more expensive than drip coffee makers. But who doesn't want to have espressos, lattes, and cappuccinos available right in their home?
In this Nespresso VertuoPlus Deluxe review, we'll take a look at one of the easiest to use home espresso machines. This pod coffee maker is in Nespresso's VertuoLine, so it makes both coffee and espresso. That gives it the potential to be one of the most versatile additions to your kitchen. But does this machine deserve a precious spot on your countertop?
Coffee Quality — 8/10
Nespresso machines have a significant advantage over most other pod coffee makers: pressure. Most, if not all, pod coffee makers use enhanced pressure to brew coffee faster, much like classic espresso machines do.
But typical pod coffee makers use 1–2 bars of pressure, whereas even good budget espresso machines use 9+ bars and great espresso machines use 15 bars.
The VertuoPlus uses a truly impressive 19 bars of pressure! For that reason, the VertuoPlus is able to produce delicious espresso with a thick crema (the layer of foam on top of espresso). OriginalLine Nespresso machines produce slightly better-tasting espresso, but the VertuoPlus makes a more perfect crema than those machines.
As a Nespresso VertuoLine machine, the VertuoPlus is also able to make drip-style coffee. This process still relies on the added pressure, so the VertuoPlus's drip coffee is far superior to drip coffee from most pod coffee makers. That said, no pod coffee maker can recreate the superb flavor that you get from a pour-over or the best automatic pour-over coffee makers.
In terms of variety, Nespresso pods can be a bit limited, but they've tried to make sure there is something for everyone. Currently, there are about 30 VertuoLine pods to choose from. These range from the flavored Barista Collection to some of my favorite Nespresso pods like the light-roast Voltesso and the highest-caffeine Nespresso pods: the Diavolitto.
Features — 8/10
As with all Nespresso VertuoLine machines, the VertuoPlus includes barcode-scanning technology that recognizes Nespresso Vertuo pods. Brewing with barcode reading allows the machine to use capsule-specific brewing parameters. That means there is no need for extra customization settings as the defaults are excellent. Basically, Nespresso is trying to be the Apple computers of the coffee world.
The VertuoPlus Deluxe can make five cup sizes:
Espresso — 1.35 ounces
Double Espresso — 2.7 ounces
Gran Lungo — 5 ounces
Mug — 7.8 ounces
Alto — 14 ounces
You won't find any cup selector buttons, though. Each capsule makes only one size of coffee, so the capsule size determines how much coffee you brew. If you want a larger cup size, you need to buy mug or alto pods instead of espresso or double espresso.
The real stand-out feature of the VertuoPlus Deluxe is its huge water tank. At 60 ounces, it is larger than the tank on any other Nespresso VertuoLine machine and most of the OriginalLine machines. This tank is the biggest difference between the VertuoPlus Deluxe and the VertuoPlus, which only has a 40-ounce tank. 60 ounces is enough to brew 7 mugs or 44 espressos between refills.
The VertuoPlus has a used capsule container that holds 10 mug-sized capsules. That means you don't need to run to the trash can after each brew, which further adds to the convenience of the machine. When you open the machine to add a new pod, the automatic capsule ejection sends your previous pod into the used capsule container.
Unlike some of the Nespresso OriginalLine machines, the VertuoPlus doesn't have a built-in milk frother, but you can buy it as a package with an Aeroccino, Nespresso's own milk frother.
Ease of Use and Cleaning — 10/10
Nespresso machines have always been easy to use, and the VertuoLine machines are the simplest yet. The barcode scanner eliminates any need to tweak brewing parameters for quality coffee. If you like automation, that's the ultimate brewing experience.
Using the machine is as simple as insert pod, place mug, and press start. Courtesy of the automatic capsule ejection and used capsule container, you don't even need to clean up after your previous pod. And with the giant water tank, you can make dozens of shots of espresso without refilling the tank.
Daily cleanup is also easy with the Nespresso. Wipe down any messes and you are good to go. If you are going to leave the machine for a couple of days, you'll need to empty the used capsule bin and the water tank. Aside from that, just descale the machine every couple of months.
Design and Build Quality — 8.5/10
The VertuoPlus is sleek and modern, and the adjustable water tank gives it a very unique look that will readily draw the eyes of your guests. Of course, you could always tuck the water reservoir behind the machine if you want it to be less obvious.
As with most Nespresso machines, the VertuoPlus has two different manufacturers. There's no difference in build quality, but each manufacturer adds its own design influence. When you compare DeLonghi vs Breville Nespresso machines, you'll generally find that DeLonghis are more square where Brevilles are more rounded. That's still true with the Breville VertuoPlus and DeLonghi VertuoPlus variants.
The VertuoPlus Deluxe has 8 finishes to choose from: 2 blacks, 2 matte blacks, 2 titanium, and 2 silvers. Yea, I know that's not a lot of variety. If you want a different color, you can get it by switching to the regular VertuoPlus which is available in gray, cherry red, and white. Just remember that the regular VertuoPlus has a much smaller water tank.
Overall, the VertuoPlus has great build quality. There are, however, a few reports of leaking issues and other technical glitches, but they are relatively rare. For the most part, they seem to happen early in the machine's lifespan, so the 1-year Nespresso warranty and Nespresso's excellent customer service make them largely a non-issue.
Value for Money — 8.5/10
The Nespresso itself offers excellent bang for your buck. A good 19-bar espresso machine would typically cost you well over $200. A quality drip coffee maker would cost an additional $100 or more. And both of those machines would require you to deal with coffee grounds instead of pods. 
The only downside is the cost of the pods. At about $0.85—1.10 each, Nespresso Vertuo pods are significantly more expensive than ground coffee. Because of the VertuoLine barcode readers, you can't use third-party pods in a VertuoLine machine like you can with OriginalLine Nespresso machines. 
There is one other solution to the pod cost if that eventually gets to you: reusable Nespresso pods. These pods can be refilled with any regular coffee grounds, so they make the VertuoPlus as cheap to operate as a standard coffee maker. However, you sacrifice some convenience going that way. And in the end, isn't convenience one of the main advantages of a pod coffee machine? 
Should You Buy the Nespresso VertuoPlus Deluxe?
If you want a pod coffee maker that can produce delicious coffee and espresso, the VertuoPlus is hard to beat. It's versatile and incredibly easy to use and its design is modern, sleek, and commanding.
When we compared the VertuoPlus vs Vertuo or VertuoPlus or Vertuo Next, the giant adjustable water tank of the VertuoPlus Deluxe made it the clear winner for most. However, the somewhat sturdier build of the Vertuo or smart coffee maker features and carafe pods of the Vertuo Next make those excellent choices as well.
For those just looking for a pod coffee maker that can make drip coffee, the smallest Keurig coffee makers share some of the same advantages as the VertuoPlus. In particular, the K-Supreme Plus introduced Keurig's multi-stream technology which helps it compete with the quality of Nespresso coffee. But if you're looking for both espresso and coffee, you'll probably come running back to Nespresso.