This post may contain affiliate links. Please read my disclosure for more info.
---
Two of the coolest innovations in modern coffee are pod coffee makers and smart coffee makers. Those of us seeking out the most convenient coffee solution have been keeping a close eye on both of these technologies.
Now, pod coffee machines and smart coffee makers have merged. 
The K-Supreme Plus coffee maker was already the best Keurig you could buy. In this Keurig K-Supreme Plus Smart review, we'll take a look at their newest innovations, including the long-awaited BrewID technology. Let's see if Keurig has finally created the ultimate pod coffee experience.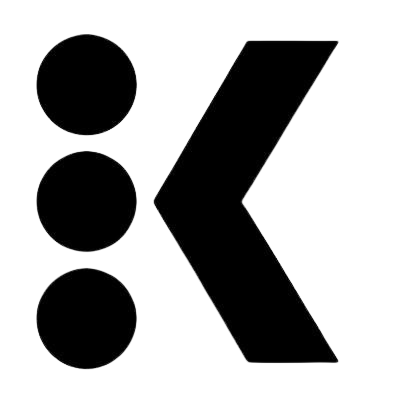 Keurig K-Supreme Plus Smart Review
Conclusion
The K-Supreme Plus Smart is the culmination of everything Keurig has been building toward. Between all of the extra customizability, the simplicity of BrewID, and the extra quality from Multistream, they threw all of their best features into this product. If the price tag fits your budget, you won't find a better Keurig or a more convenient coffee maker.
What's Good?
Multiple temperature and strength controls
Huge water tank
Best coffee quality of any Keurig
BrewID is like having a professional barista set the machine for you
What's Bad?
Pricier than most Keurigs
The tank is not adjustable
Coffee Quality — 8/10
The K-Supreme is a huge step forward in Keurig's quest for better pod coffee quality. It was the first Keurig to feature their Multistream Technology upgrade which massively improves the extraction and flavor of the coffee.
Older Keurigs punched a single hole in the middle of the pod, which is where the water flowed through. This often meant that the inner grounds would be over-extracted and the outer grounds would be under-extracted. That's not a way to make good coffee.
Multistream fixes this problem by creating multiple streams of water, uniformly soaking the coffee grounds. This isn't a new idea. Automatic pour-over coffee makers have been using showerhead water dispensers, a similar concept, for years. But the K-Supreme line are the only pod coffee makers I've seen with this advance.
That's not the only Keurig advancement that improves the flavor of your coffee. I'll cover BrewID and the brew strength and brew temperature settings in the next section. Here's what's important though: these all work together to overcome the weak flavor that plagued older Keurig coffees.
The K-Supreme Plus Smart is about on par with Nespresso machines in the same price range, which is impressive since Nespresso relies on 19 bars of pressure instead of the 1–2 used by Keurigs. You can still get better coffee from a high-end drip coffee maker, but the K-Supreme Plus Smart makes just about the richest, most flavorful coffee you can expect at this level of convenience.
Features — 9.5/10
The K-Supreme Plus Smart has 5 different cup size settings: 4, 6, 8, 10, or 12 ounces. While the extra brew sizes are great, I'd steer clear of the last two. Coffee k-cups just don't have enough grounds to make 12 ounces of coffee. Even 10 ounces will start to taste weak.
The 5 brew strength settings are a much bigger deal. When Keurig enhanced their machines with the Keurig strong button, it was the first step toward making pod coffee that wasn't just bland, brown water. Having 5 strength settings is even better, letting you dial in your ideal flavor intensity, whether you like a mild cup of coffee or an intense brew.
Along with the strength settings, this machine has 6 brew temperature settings.  Not only does this increase the serving temperature, but hotter water will also more completely extract the coffee grounds, altering the flavor of the brew. Combined with the strength settings, this really gives you 30 (6×5) options for how to adjust the taste of your coffee.  
The iced coffee button is basically a shortcut for brewing super strong coffee at the coolest temperature. If you like your coffee beverages over ice — but you want the coffee flavor to survive dilution from the ice melting — that's a pretty awesome feature. 
If that sounds like a lot of settings to keep track of, I understand. Fortunately, the control interface is incredibly intuitive, especially with the simple and intuitive display. The K-Supreme Plus Smart also has 10 favorite settings, so everyone in your house can keep their preferred settings programmed in for future use.
That brings us to the coolest new Keurig feature: BrewID. If you're familiar with the barcode scanning technology on Nespresso VertuoLine machines like the VertuoPlus Deluxe, BrewID is very similar. Basically, it recognizes k-cups and looks up the manufacturer's recommended brew settings specific to that blend. The system currently has over 900 individual k-cups pre-programmed, including several different brands and individual roasts.
This is the ultimate in convenience because you can let the coffee experts set your machine perfectly for each coffee pod instead of having to do it yourself.
The BrewID is only one of the smart coffee maker features on the K-Supreme Plus Smart. It connects to Wi-Fi which allows you to control the machine from the Keurig app on your iPhone or Android. Once connected, you can manage your favorite coffee presets, tell the machine to brew coffee, and get personalized beverage recommendations. You can even control your machine using voice commands on Alexa devices.
BrewID keeps track of your pod usage and alerts you when you are running low. You can even set automatic re-orders that can be personalized based on your rate of coffee consumption. 
The Keurig K-Supreme Plus Smart coffee maker has the same gigantic water reservoir as its predecessor, the K-Supreme Plus. It holds 78 ounces of water, enough to make 9 8-ounce cups of coffee. That's a huge step up from most other Keurigs. The only one that comes close is the 75-ounce tank of the K-Elite.
That's not a complete list of features, but it covers the big ones, including the major differences between K-Supreme Plus Smart vs other K-Supreme models. The K-Supreme Plus Smart also has several of the common Keurig goodies like an auto-off energy-saving timer and a removable drip tray that allows you to fit a travel mug under the spout.
Ease of Use and Cleaning — 10/10
The extra customizability settings should make this machine less user-friendly, but Keurig has done an amazing job of countering that effect. Between the BrewID expert-recommended settings, the favorite presets, and the over ice button, most users will rarely touch the strength and water temperature controls. Honestly, I'd just recommend that you use the BrewID defaults all the time (except for iced coffee) — they are just about perfect. 
The rest of the process is just as easy, including cleaning the machine. Pods already eliminate the issues associated with spilled coffee grounds and messy filters. And the removable water tank is ideal for dealing with hard water buildup, mold, and other potential risks associated with a poorly cleaned water reservoir.
Design and Build Quality — 9/10
The K-Supreme Plus Smart is slim and sleek, except for the protruding water tank on the side. I want to be annoyed about that, but at the same time, I love being able to see the water level without looking behind the machine. 
If you care about color varieties, you are going to be disappointed here. There's only one option with the K-Supreme Plus Smart. It's a premium finish with a stainless-steel metal wrap. It's a great look, but it's the only look you'll be able to get.
The machine is one of the smallest Keurig coffee makers, although it's nowhere near as tiny as the K-Mini Plus. Since the water tank is rigid, it also isn't quite as flexible as the original K-Supreme.
Speaking of the original K-Supreme coffee maker, it had some prominent defects early on. Almost every 1-star review I've seen was due to water overflowing from the extra holes in the k-cup. It was more common than I'd like to see in a machine at that price point, but Keurig was great about getting people replacement machines.
Still, I've been on the lookout for that issue re-appearing in the Keurig K-Supreme Plus Smart brewer. And here's the good news: It seems to be gone! It looks like Keurig has put as much effort into fixing build quality issues as they have into adding new features. I don't know what else to say other than that I'm just plain impressed.
Value for Money — 8.5/10
This probably won't come as any surprise, but the K-Supreme Plus Smart is not cheap by Keurig standards. You're paying for the extra features, the giant water tank, and of course the convenience. To get this much customizability, you'd typically have to purchase a high-end automatic drip machine that would be even more expensive. And then you'd have to deal with ground coffee, which just isn't as convenient as k-cup pods.
The comparably featured Nespresso machines, like the Nespresso Expert, are at least 50% more expensive than the K-Supreme Plus Smart. While this machine might be expensive, you are getting a huge amount of value for your dollar.
But I do have to mention the cost of coffee pods. Although they come in a wide range of prices (some as low as $0.30 each), the best coffee k-cups are generally more expensive than ground coffee. You could get a refillable k-cup to lower the cost per cup of coffee, but refillable k-cups are less convenient and don't work with BrewID.
Should You Buy the Keurig K-Supreme Plus?
I absolutely love what Keurig is doing with BrewID. If you want the convenience of pod coffee makers and you like the extra variety of k-cups (as opposed to Nespresso pods), the Keurig K-Supreme Plus Smart coffee maker is an obvious choice. 
But if you want an even smaller Keurig model, you should look at the K-Slim or K-Mini Plus. And if you want a more classic Keurig experience, the K-Select or K-Elite are also great options. Since you can't really make espresso in a Keurig, espresso fans should consider the VertuoPlus or Vertuo Next, both of which have the barcode technology which is similar to BrewID.