This post may contain affiliate links. Please read my disclosure for more info.
---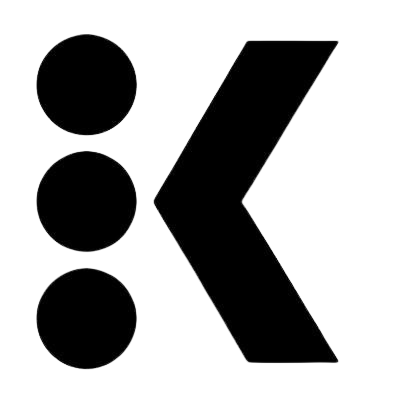 Keurig K-Mini Plus Review
Conclusion
When size and convenience matter above all, the Keurig K-Mini Plus is a knockout, but the coffee could be more flavorful. If you can spare a few extra inches of counter space and a few extra dollars, there are better pod coffee makers on the market.
What's Good?
Small even by Keurig standards
Strong brew button
Very easy to use and clean
What's Bad?
Single-cup water tank
Coffee flavor is lacking
Pod coffee makers offer an incredible amount of convenience, but they have a reputation for making subpar coffee. As the smallest Keurig, the K-Mini Plus draws a lot of attention from those looking to save counter space or for a travel coffee maker.
Let's dive right in with our Keurig K-Mini Plus review. We'll take a look at whether it makes good coffee, how useful its features are, and how easy it is to use and clean. Along the way, we'll also look at the machine's build quality and design. And, of course, I'll be trying to answer that crucial question: Is the K-Mini Plus worth buying?
Coffee Quality — 5.5/10
The original Keurigs almost turned me off from pod coffee forever. They made bland, disgusting, brown water. Fortunately, the company has come a long way since then. 
Unlike the K-Mini, the K-Mini Plus has the Keurig strong button. To me, that's a must-have when buying a Keurig. The strong brew feature extracts much more flavor from the grounds by slowing the brew time by 30 seconds. Waiting 30 extra seconds is an eternity for a pod coffee drinker, but I cannot stress how much this bolder brew improves the coffee quality. 
That being said, the Keurig K-Mini Plus coffee maker still can't match the coffee quality of newer and better pod coffee machines.
Newer Keurig models have introduced extra brew strength settings and multi-stream technology that really bring out the full flavor of the grounds in a way that the K-Mini Plus can't. Nespresso machines achieve similar results by using the same high pressures as traditional espresso machines.
If you are like the taste of drip coffee or espresso, you should be looking into either the K-Supreme Plus or possibly the Nespresso Vertuo Next or VertuoPlus. But if you find regular coffee to be too bitter or strong, you'll probably love the K-Mini Plus.
Features — 8/10
Water reservoir
The water reservoir on the K-Mini Plus only holds enough water for a single cup. Most Keurigs hold enough water for about 6–10 cups, so this is a pretty significant downsizing.
On the one hand, that means you'll be refilling the tank between each cup of coffee. On the other hand, that tiny reservoir is a big part of what makes this machine so compact. 
Those refills are a lot easier with the removable water tank of the K-Mini Plus. That's another big upgrade from the original K-Mini. Along with easier refills, the removable tank is also a huge plus for maintaining the machine. Stationary water tanks are really tough to keep clean, but you can just wash this machine's removable water reservoir right in your sink.
Brew options
If you're looking to customize or optimize your brew, you've come to the wrong place. There are two buttons on the Keurig: a power button that starts the brew and a strong button that toggles between standard and strong brewing.
The strong brew takes about 30 seconds longer and results in a more flavorful brew. Unless you're in a real rush, I would recommend always turning it on. 
Brew sizes
There are no cup size options on the Keurig Mini Plus. Instead, it uses exactly as much water as you put in the tank. That effectively means that you can brew anywhere from 6–12 ounces of coffee using a single pod, and the tank has markers at 6, 8, 10, and 12 ounces.
Here's the problem, though: You'll likely never want to use the 12-ounce option. Honestly, I wouldn't even go near the 10-ounce line. Even with the strong brew button, a k-cup just doesn't have enough grounds to brew more than 8 ounces of coffee. Any more than that and the wateriness of the coffee quickly becomes apparent.
Extra features
The K-Mini Plus has a removable drip tray which makes for easier cleanup. If you ever forget to put a mug under the spout (that's first-hand experience speaking, unfortunately), you'll be glad that the drip tray holds a full accidental brew worth of coffee. When you remove the drip tray, there's enough room for a travel mug up to 7 inches tall.
After 90 seconds, the machine automatically shuts off. As far as energy-saving measures go, that's all you really need in a single-cup coffee maker like this one.
When you buy a K-Mini Plus, it comes with a 9-pod storage container. That container fits snugly under the spout when you aren't using the machine, and it ensures that you always have a few pods on hand. It's especially convenient if you ever want to travel with the machine as it packs the supplies you'll need (9 k-cup pods) and covers the tray and spout.
The K-Mini Plus also has built-in cord storage, which is great for both traveling and storage. It's not the biggest deal, but little conveniences matter, too.
Ease of Use and Cleaning — 10/10
Everything about the K-Mini Plus is designed for simplicity. You add water, insert a pod, place your mug, press a button, and wait. 
There's no need to worry about measuring coffee grounds or grinding coffee beans. There are no complicated settings to worry about. This machine may not be versatile, but it is incredibly simple to use and maintain.
Coffee pods eliminate most of the cleanup process, too. There are no loose coffee grounds to spill. Instead, you just toss (or recycle!) the pod when you are done.
You'll need to clean up a few spills here and there, although the no-mess spout rarely causes those without user error. Beyond that, I'd suggest cleaning out the tank frequently and descaling it at least once every couple of months. Since the water is fully emptied each time, you don't have any standing water to build up bacteria, which is a huge plus. 
Design and Build Quality — 9/10
Design
Even by Keurig standards, the K-Mini Plus is sleek, compact, and thin. It's one of the most unobtrusive appliances you'll ever have in your kitchen.
The entire machine is just 4.5 inches wide, 12.1 inches high, and 11.3 inches deep. I've only ever owned one automatic coffee maker that was smaller than that, and it didn't have nearly the capabilities of a Keurig.
You can get the K-Mini Plus in 6 colors: matte black, cardinal red, studio gray, evening teal, matte white, and cool aqua.
The machine is largely plastic, so that does give it a cheaper look and feel. Honestly, though, it's just something you have to expect in these types of machines. Other than some of the high-end DeLonghi and Breville Nespresso machines, pod coffee makers just tend to be very heavy in plastic.
Build quality
The build quality itself seems to be fantastic, though. I wouldn't recommend dropping the machine off your countertop, but it can easily handle typical wear-and-tear. You can even travel with the machine if you want to. Just be sure to pack it somewhere that it won't get bumped and jostled too much.
Barring a defect, how long Keurigs last varies mostly based on how you care for them. If you keep them clean and descale them every couple of months, you should have a good 5+ years with the machine.
There have been a small number of defect issues with the K-Mini Plus, but Keurig is good about replacing those. It also seems like they've become less frequent in the last couple of years.
Value for Money — 7/10
Although there are cheaper Keurigs, they all lack the strong brew feature. That makes the K-Mini Plus the cheapest Keurig that I can actually recommend that you buy.
The purchase price isn't all that matters, though. The K-Mini Plus primarily brews k-cups. Although these pods are incredibly convenient, they do cost $0.30–0.40 each for the cheapest options and sometimes as much as $1–1.50 for more expensive brands.
Compare that to the cost of a cup of coffee made with coffee beans, and a 2-cup-per-day coffee drinker will often spend $100 more per year on pods compared to beans. Even still, pods are a whole lot cheaper than a Starbucks or Dunkin habit, which might be the more comparable option when it comes to convenience.
If the cost of pods starts to weigh you down, you can always switch to a refillable k-cup. In that case, you'll lose some of the convenience, but you can use regularly-priced coffee beans.
Should You Buy the Keurig K-Mini Plus?
The K-Mini Plus shines brightest in two areas: convenience and size. The K-Mini Plus is perfect for those seeking the smallest Keurig coffee maker or just a reasonably-priced option that makes decent coffee. Its ease of use and cleaning are hard to beat, which makes it an amazing beginner machine.
If you are seeking the most flavorful coffee, though, you should check out the K-Supreme Plus instead. That is, if you are certain you want a pod coffee maker. Outside of pod coffee, Ninja coffee makers and automatic pour-over coffee makers provide even more delicious coffee and a whole lot more customizability.