This post may contain affiliate links. Please read my disclosure for more info.
---
Have you noticed that every single-serve coffee maker these days seems to use k-cups or Nespresso pods? That's great if you want a pod coffee maker, but some people just prefer coffee grounds. 
I do have good news: there are still some great single-serve coffee makers without pods or capsules. And you don't have to dig around to find them because they're right here on this list. Whether you want on-demand drip coffee, a portable brewing system, or just the highest-quality, fresh coffee, I think I've got some cool ideas you'll want to see.
Quick Take: Best No-Pod Single-Serve Coffee Makers
| | Image | Product | |
| --- | --- | --- | --- |
| Best no-pod single-serve coffee maker | | Ninja CP307 Hot and Cold Brewed System, Tea & Coffee Maker, with Auto-iQ, 6 Sizes, 5 Styles, 5 Tea Settings, 50 oz Thermal Carafe, Frother, Coffee & Tea Baskets, Dishwasher Safe Parts, Black | Check price |
| Best premium single-serve coffee maker | | Technivorm Moccamaster 69212 Cup One, One-Cup Coffee Maker 10 Ounce Polished Silver | Check price |
| Best budget single-serve coffee maker | | Hamilton Beach The Scoop Single Serve Coffee Maker & Fast Grounds Brewer, Brews in Minutes, 8-14oz. Cups, Stainless Steel | Check price |
| Best no-pod travel coffee maker | | Aeropress Go Travel Coffee Press Kit - 3 in 1 brew method combines French Press, Pourover, Espresso - without grit or bitterness - Small portable Full bodied coffee maker for camping & travel | Check price |
| Best single-serve grind-and-brew coffee maker | | Breville Grind Control Coffee Maker, 60 ounces, Brushed Stainless Steel, BDC650BSS,Silver | Check price |
The Problems With Coffee Pods
Nespresso machines are great, and some of the newest Keurig models have some really cool features. They offer a level of convenience that most other coffee makers just can't match.  However, their use of pods introduces a few significant downsides.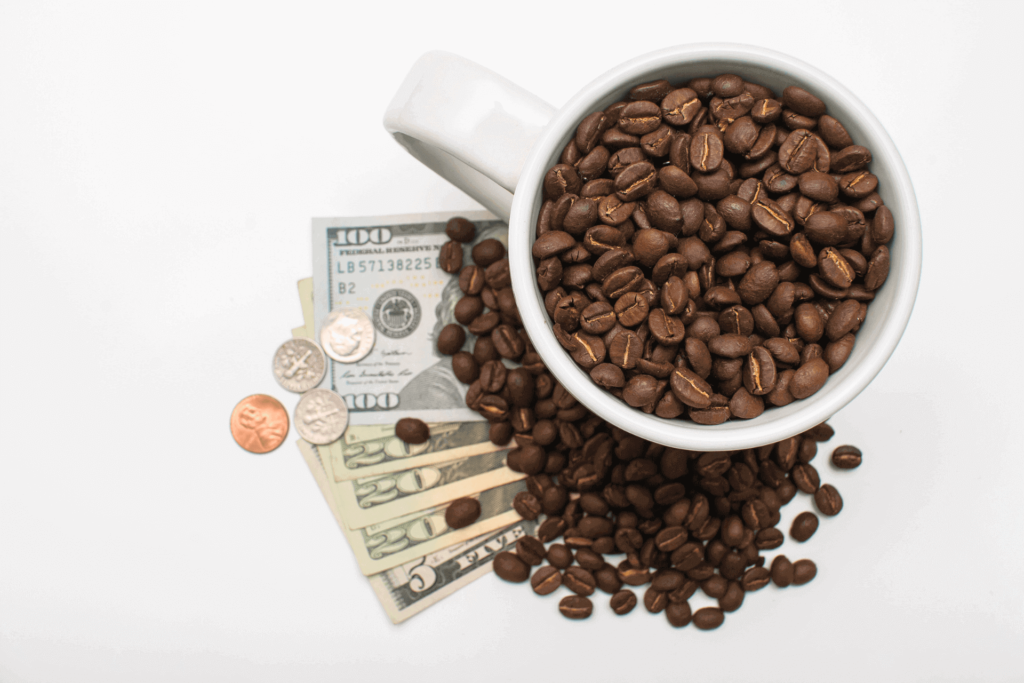 First, pods are more expensive than ground coffee. Coffee k-cups cost at least $0.30 each, and most of them cost $0.50–0.70 or more. Nespresso pods are even more expensive, especially if you have a VertuoLine machine that doesn't allow third-party capsules. In those cases, you may end up paying $1.10 each for your pods.
For comparison, the cost of coffee beans or ground coffee can be as low as $0.20 per cup, and you can often buy single-origin, ethically sourced, premium coffee beans for the price of coffee pods. You can easily save over a hundred dollars a year per person by buying coffee beans instead of pods.
Some people try to make up the difference by reusing k-cups (which is a really bad idea) or buying a refillable coffee pod, but those don't fully solve the problem.
Second, coffee pods produce a lot of waste. There have been some great advances in compostable pods for Keurigs, and Nespresso has its own recycling program. Even still, they can't match the low waste of ground coffee or coffee beans.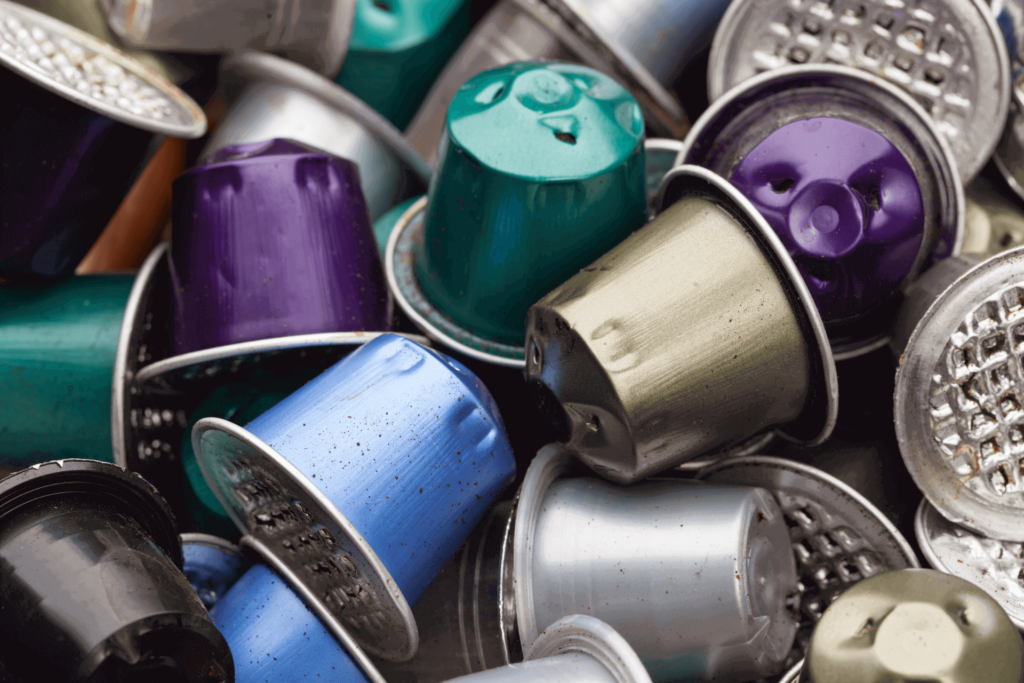 Finally, coffee pods have less variety. There will always be more options for loose coffee drinkers than pod coffee drinkers. That's true whether you like Colombian coffee, high-caffeine coffee, flavored coffee, or any other variety.
If you're cool with drinking the same thing every day, pods are great. But if you want to experience the full range of coffees out there, you just can't do it with k-cups or Nespresso pods.
Best Single-Serve Coffee Makers Without Pods
Best no-pod single-serve coffee maker: Ninja CP307 hot and cold brewed system
Since the first Ninja Coffee Bar, this company has been leading the way for convenient, versatile coffee makers. Although these machines can make a full carafe of coffee, they shine brightest when it comes to their single-cup options.
Ninja coffee makers have many of the same features and options you'd expect to see on a high-end Keurig or Nespresso. The CP307 is the pinnacle of Ninja coffee, with the best of everything from the earlier models.
For one thing, it has five brew strength settings: classic, rich, iced, cold brew, specialty. You can think of the rich setting as being similar to the Keurig strong coffee option. The iced coffee setting is even richer, allowing you to add ice without overly diluting it. Cold-brew and specialty are more unique options, the latter essentially brewing imitation espresso for lattes and cappuccinos.
The CP307 has six brew sizes: cup, xl cup, travel mug, xl multi-serve, half carafe, full carafe. And yes, that means that the machine can fit a full-sized travel mug. If you want a full pot, the 50-ounce thermal carafe does a great job of preserving your hot coffee without introducing the burnt flavor you get from keeping your glass carafe on a hot plate.
Oh, and there's a built-in milk frother. That's a rare find on any coffee maker other than an espresso machine. 
There are also five tea-brewing options on this machine. This unusual feature works with either loose-leaf tea or tea bags. The machine even comes with a separate tea basket, and the smart basket recognition knows whether you want to brew tea or coffee.
The Ninja has a removable water reservoir, a feature that really helps when it comes time to clean the machine. Both the tea and coffee baskets have permanent filters, so there's no need to buy paper filters. The machine is also fully programmable, so you can have a freshly brewed cup of coffee ready and waiting when you roll out of bed.
Where the Ninja focuses on bells and whistles, the Technivorm Cup One focuses on just making an absolutely amazing cup of coffee.
It's an automatic pour-over coffee maker, which is basically the next generation of drip coffee makers. These machines take all of the best practices of a coffeehouse pour-over and make them available in a very easy-to-use machine. The Moccamaster has the same one-touch operation you'd expect from a drip coffee maker, but the machine does a whole lot more than your old Mr. Coffee.
For starters, the Cup One maintains the water temperature strictly between 196 and 204 degrees Fahrenheit, the optimal range for brewing coffee. It also drips water over a long stretch of the coffee grounds instead of right in the middle. That ensures that you are extracting flavor from all of the grounds, whereas older drip machines tend to over-extract in the middle and under-extract the edges.
Technivorm even offers a five-year warranty, which is five times as long as you'll get with most machines. Just be sure to stock up on conical coffee filters, as this machine doesn't use the basket filters you are probably used to. It does come with a hundred of them, so that should get you started.
Best budget single-serve coffee maker: Hamilton Beach Scoop single-serve coffee maker
If you want a compact, cheap single-serve coffee maker, you can't go wrong with the Hamilton Beach Scoop. Rather than trying to scale down a normal coffee maker, Hamilton Beach clearly designed this machine specifically for single-cup operation.
For starters, the permanent coffee basket doubles as a measuring scoop. So you can do away with both paper filters and whatever scoop or spoon you've been keeping in your coffee container.
The raisable platform lets you easily use both standard coffee mugs and large travel mugs.
The stainless steel design is very easy to clean. I do wish they'd make the water reservoir removable, but I suppose we can't have everything. There's even a removable drip tray, so you can easily clean up spills.
This may be the cheapest coffee maker to ever feature a bold brew option. If you like a bit of extra strength in your morning brew, that's a huge plus.
Best no-pod travel coffee maker: AeroPress Go Portable Travel Coffee Press
Now, as they say, for something completely different. If you want a single-cup coffee maker that you can take with you on the go, it's hard to beat the AeroPress.
This machine is a completely manual coffee maker. As long as you have hot water, there's no need for electricity at all. It's also made of durable BPA-free plastic, so there are no easily breakable parts. That makes it perfect for camping, hotel stays, and just about anywhere else.
It's easy to make a great cup of coffee in under two minutes with the AeroPress. It's also very versatile, with recipes for making AeroPress espresso, AeroPress cold brew, and all kinds of other coffee drinks. 
The AeroPress Go is basically the AeroPress with a built-in coffee mug, making it the perfect single-cup version of this machine. 
Best single-serve grind-and-brew coffee maker: Breville BDC650BSS grind control coffee maker
Grinding your own coffee beans is the only way to get truly fresh coffee. You could go out and buy a small coffee grinder to go with your single-serve machine, but it might be easier to just get a grind-and-brew coffee maker.
That brings us to Breville's single-serve grind-and-brew machine. It's one of the few single-serve drip coffee makers that has a grinder built-in. And it's not just any grinder, either.
Most grind-and-brew machines have blade grinders that make very inconsistent grinds and thus terrible coffee. Breville uses a quality burr grinder with stainless-steel burrs. It also offers six grind settings, so you can find the exact right grind for your preferred coffee flavor.
Breville's machine has a digital LCD screen, so you can easily tell what grind settings and brew settings you have set up. If you've ever had a hard time programming a coffee machine, you'll appreciate the simple, intuitive nature of this display.
The machine and the carafe are both made of sleek stainless steel. For the carafe, that matters because it keeps your coffee hot longer. For the machine, it makes it easy to keep everything perfectly clean. And, of course, it just looks awesome.
OXO Brew 8-cup coffee maker
In the coffee world, Oxo is best known for their amazing coffee grinder, but their Oxo Brew automatic pour-over coffee maker is also worth a mention. 
This machine has a lot of the same advantages as the Technivorm Moccamaster Cup One. Unlike the Technivorm, though, it has both single-serve and full carafe options. It comes with a double-wall, vacuum-insulated thermal carafe, so you can keep a full pot of coffee warm for hours without burning it.
The Oxo Brew is built to perfect water temperature, brew time, and water volume to create the perfect cup of coffee. It even has a showerhead dripper to ensure that the coffee grounds are all evenly saturated. 
Cuisinart DCC-3000 Coffee-on-Demand coffee maker
This is a slightly different twist on single-serve. You can brew a single cup of coffee with Cuisinart's Coffee-On-Demand system, but you can also brew a few cups of coffee and dispense them one at a time.
I know, it's kind of cheating to call that single-serve since it's really just an internal carafe, but it has some of the same advantages. And, as I said, you can brew just a cup with this machine if you want.
Cuisinart included a removable water reservoir and drip tray for this machine, both of which help make the cleanup process incredibly easy. The coffee reservoir is double-walled to keep your coffee warm without burning it. Lastly, there's a permanent filter, eliminating the need to buy paper filters for this machine.
Cuisinart SS-20P1 Coffee Center
Sometimes, you want both single-serve and carafe coffee. I've highlighted a couple of options that can do one or the other, but only a dual coffee maker can truly do both at the same time. 
The Cuisinart Coffee Center has a single-serve side that can dispense 6, 8, or 10 ounces of coffee. It's even compatible with k-cups if you ever want to try out pod coffee. But don't worry, the filter cup can just as easily be used with regular ground coffee instead of pods. 
The removable drip tray is easy to clean and makes room for a large travel mug. Just remember that you can only brew up to 10 ounces at once, so you may need a couple of cycles to completely fill some travel mugs.
Both sides of the machine are served by the same 40-ounce removable water reservoir. If you are brewing a full carafe, that does mean you will need to refill it before making your single-serve coffee.
The thermal carafe is great for keeping coffee warm, and the reusable filter ensures that you won't need paper filters. There is also a bold brew option for stronger coffee, programmable timed brewing, and an optional ready tone to signal when the coffee is finished brewing.
Stanley Classic Travel Press
Finally, here's one more single-serve travel coffee option. The Stanley Travel Press is an all-in-one French press and travel mug. It keeps coffee warm for up to four hours, and the durable stainless-steel casing and travel loop make it perfect for drinking on the go.
If you like French press coffee and want a good single-serve option, look no further. 
Final Verdict
The single-serve coffee world has definitely been focused on pods lately. Finding a great single-serve no-pod coffee maker is getting harder, but it isn't impossible. Whether you want just single-serve coffee or a single-serve coffee maker that can also make a full carafe, you should find something in this list that suits your needs.
If you're also considering a  pod coffee maker, be sure to check out my reviews of the Nespresso VertuoPlus Deluxe and Keurig K-Supreme Plus Smart. With a refillable Nespresso capsule or a reusable k-cup, you can even sub regular coffee grounds into either of these machines.
Then again, I'm guessing most of you will enjoy the pod-free life.