Black coffee doesn't have to be bitter, sour, or otherwise hard to drink. It's a delicate treat, not an endurance match. With the right beans and the right brewing method, you can make black coffee that is so delicious that you wouldn't even consider adding creamer or sugar to it.
If you're looking to kick the additives and learn how to enjoy coffee black, you've come to the right place. Let's take a look at some of the best black coffees, including varieties that are flowery, fruity, sweet, smooth, bold — or any combination of the above. The only thing they'll all have in common is a lack of that disgusting bitterness that you are getting from your grocery store coffee beans.
Quick Answer: Best Black Coffees
What Is Black Coffee?
Black coffee is coffee that is brewed and served without added sugar, milk, cream, or flavorings. This can include coffee from percolators and drip coffee makers as well as less popular methods like AeroPress and Moka pot. It can include half-caf or decaf, although we'll mostly be talking about fully caffeinated coffee.
Espresso vs black coffee
Espresso is a type of black coffee made using high pressures to rapidly brew stronger coffee. For the most part, any tips or recommendations for black coffee will also work when making or buying espresso beans.
However, diluted espresso drinks like Americanos and long black coffee are more similar to regular black coffee than a full-strength shot of espresso is.
Why Black Coffee?
There are many reasons to drink black coffee instead of adding milk or sugar or drinking more complicated types of coffee drinks.
These are my main reasons.
1. Black coffee is healthier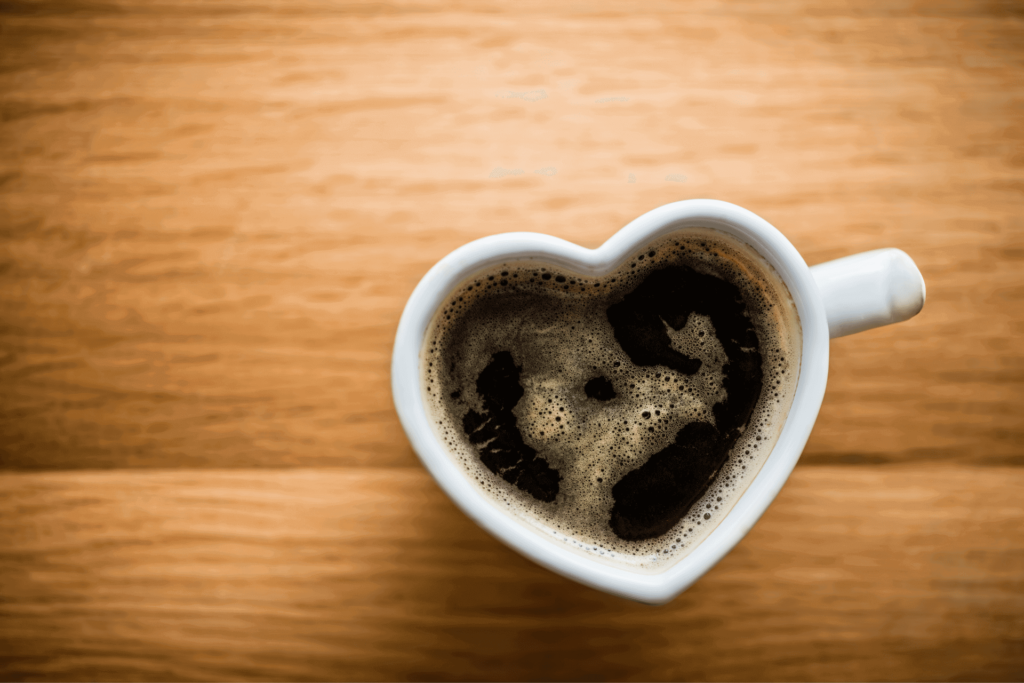 Coffee by itself has only about one calorie per cup. It's rich in antioxidants and nutrients, and drinking coffee has been linked to a decreased risk of type 2 diabetes, heart disease, depression, and other ailments.
Most milk, sugar, and especially flavored syrups and creamers drastically increase the calorie count, sugars, and fats. These changes can quickly overwhelm the positive health impacts of coffee.
2. Black coffee is convenient
Black coffee is readily available. If you become accustomed to specific additives, you may not always have access to them at work or when traveling or eating out. The simplest black coffees — like stovetop coffee or AeroPress espresso — can easily go with you anywhere, whether you are traveling by plane, car, or RV.
3. Black coffee allows more exploration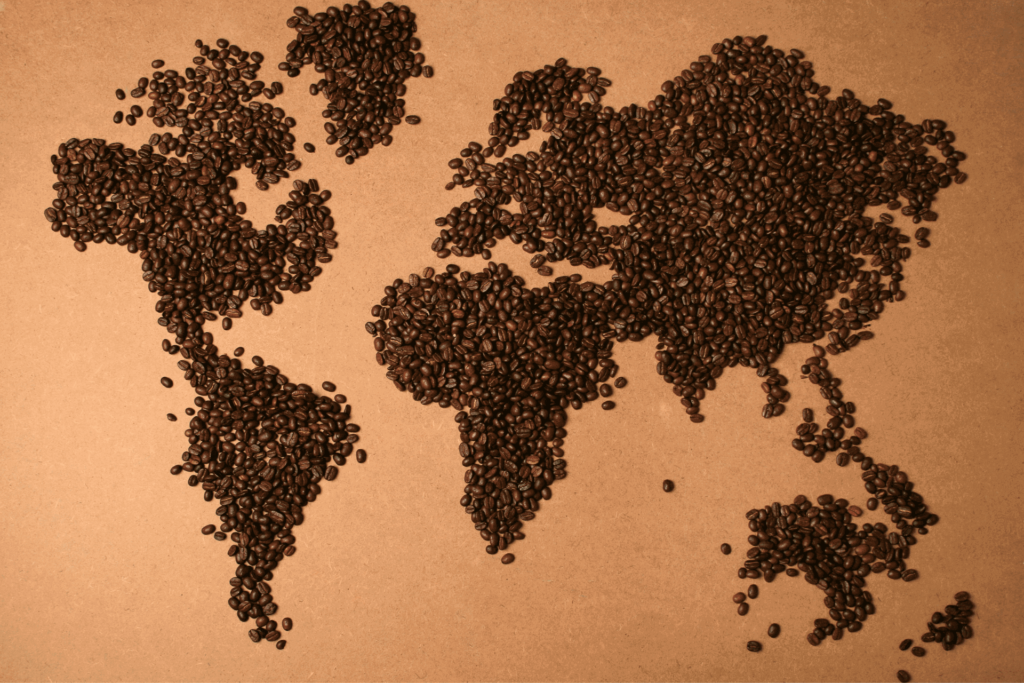 Variety is great. You might think that additives would supply more variety, but it's just not true. Those additives cover up the natural flavor of the coffee, hiding the real variety that black coffee drinkers have come to love.
The variety of coffees around the world is staggering. There are only a handful of types of coffee beans — and almost all coffee you consume is Arabica, Robusta, or some combination of the two. But the flavor, aroma, and other characteristics of coffee are heavily impacted by many factors such as where the beans are grown, the crops they are grown with, and the altitude and nutrients of the land. 
There are almost 80 coffee-producing countries, each producing its own unique coffee beans. Many of these countries have several regions that introduce additional variation, leading to hundreds or perhaps thousands of unique coffee experiences. Some of these coffees are flowery, some fruity, and others earthy or smooth.
And that's just the growing process. The way the coffee beans are processed, washed, roasted, and brewed can all impact the flavor of the final beans, too. When all these factors are considered, there is a virtually limitless range of possibilities, many of which are lost when you add excessive amounts of creamer or syrup.
How to Enjoy Black Coffee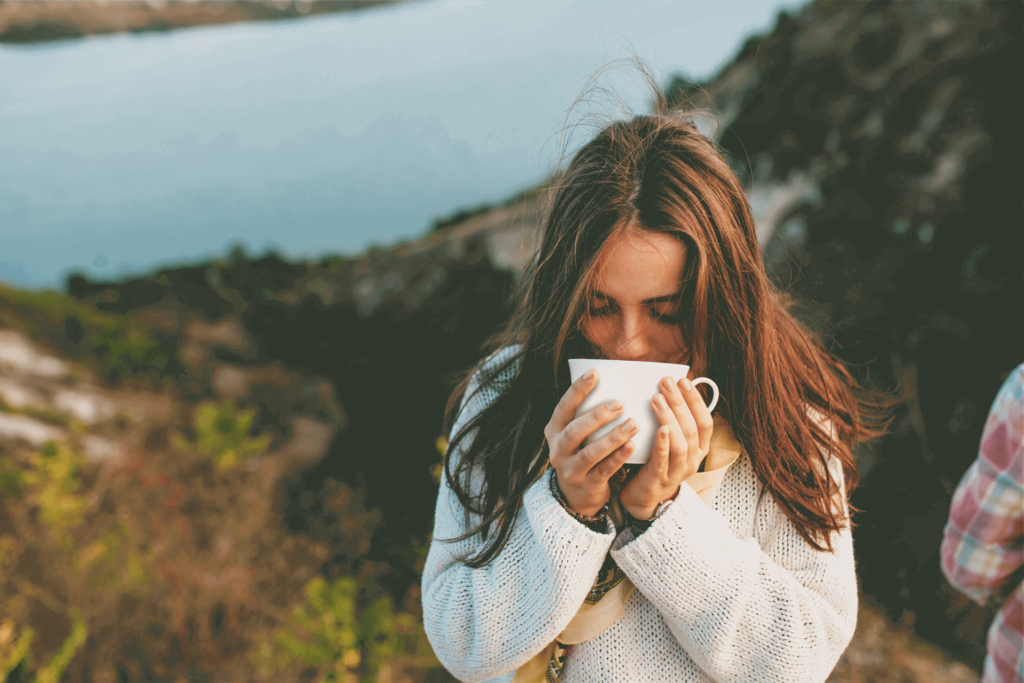 We've all had bad experiences with black coffee. When coffee is bitter, sour, made with stale coffee beans, or burnt, it's going to taste terrible. We're not going for the harshest cup of joe possible. If that's what you wanted, you wouldn't be bothering with this article. Good black coffee can be delicate, sweet, smooth, or even mild if that's what you want.
Are you ready to discover how to make black coffee taste good? Let's break it down into a couple of critical steps.
How to Pick the Right Beans
First things first, you need to find good quality coffee beans. The cheapest beans at the grocery store almost always make for terrible coffee. Great coffee doesn't have to be expensive, but it's probably going to cost more than Folgers. I'm going to offer you a range of options, so you should be able to level up your coffee game on any budget.
Unless you go with the most expensive coffees here, the cost of your cup of coffee will still be much cheaper than a Starbucks habit. And it will taste a lot better, too.
Pre-ground vs whole bean
This one is actually really simple: You need to be buying whole bean coffee. As soon as they are roasted, coffee beans start to lose their freshness. Whole bean coffee stays at its optimal freshness for 2-3 weeks after roasting, possibly more if they are kept safe from light, moisture, oxygen, and heat.
Ground coffee has a lifespan of hours instead of weeks. Pre-ground coffee just can't compete with the freshness of whole bean coffee. Stale coffee loses its unique flavor and becomes bland and bitter, making it a miserable experience even for those that love black coffee.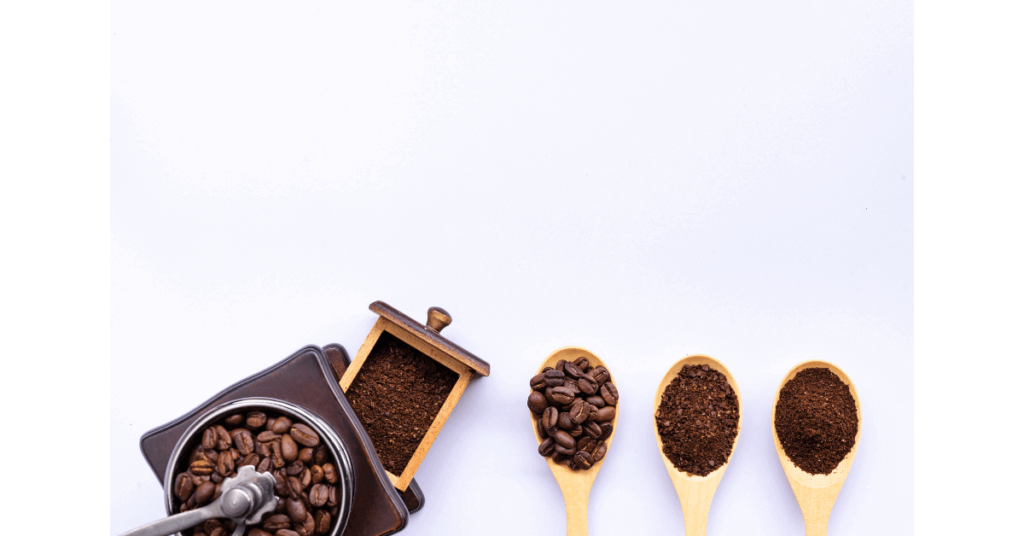 Learning how to grind coffee beans is the most crucial step in enjoying black coffee at home. A good coffee grinder is probably more important than a good coffee maker in the caffeine addict's arsenal.
Single-origin coffee vs blends
Most coffees that you buy in the grocery store are blends. That is, the beans come from multiple different origins. Sometimes, this means that you'll get beans from multiple countries, but blends can also just have beans from different parts of the same country. 
Blends have a bad reputation amongst coffee snobs. This comes from the fact that many blends just become dumping grounds for low-quality coffee beans. When done right though, blends can be absolutely delightful. As an example, Illy and Lavazza — two of the most popular premium Italian coffee brands — produce almost exclusively multi-country coffee blends. 
Most of the time, though, single-origin coffee is a better way to experience the unique flavors of your black coffee. If you are buying premium coffee, you want to experience it as it was intended.
A blend that includes premium beans often looks like a good deal, but that's just because you don't realize that 90% of the beans are sub-par filler. That's why, for example, Kona blends are dirt cheap even though single-origin Kona coffee beans often sell for more than $100 per pound.
Coffee roast level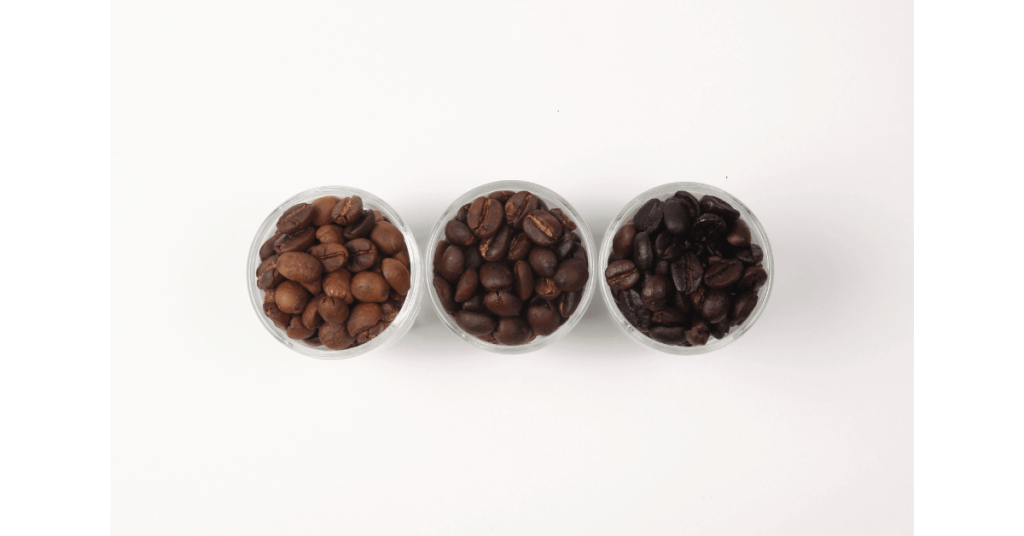 The roast level has a huge impact on the flavor of the beans. With lighter roasts, you taste the sweeter, more complex flavors of the beans. Darker roasts, on the other hand, bring out richer, toastier flavors. 
There's no general right answer between light, medium, and dark roasts. You may not even have a universal preference. For instance, I like my Cuban coffee roasted darker, but I prefer my Costa Rican coffee to be light roasts.
I'd suggest starting with whatever roast level is common for the coffee origin, with a slight preference for lighter roasts especially for single-origin beans. Lighter roasts tend to also be easier for black coffee newbies to get into. I would avoid Italian roasts and French roasts (both are darker than a dark roast) as they tend to lose nearly all of the unique flavors of the beans, and they can be very harsh introductions to black coffee.
How to make black coffee
You can just jump right in with your current coffee maker if you want to. More advanced methods like pour-over coffee can wait until you've gotten a feel for what you do and don't like in your black coffee.
If you don't already have a drip coffee maker (those are the normal-looking coffee machines), here are a couple of suggestions:
AeroPress
If you are only making coffee for 1–2 people, the AeroPress is a cheap, easy-to-use option that produces incredible coffee. It's a bit more involved than an automatic coffee maker, but it only takes a couple of minutes to make coffee with the AeroPress.
More importantly, the coffee it produces is far superior to what you'll get from a standard coffee maker. And most of the beans we'll discuss here are ideal coffees for the AeroPress.
Automatic pour-over coffee maker
Mediocre drip coffee makers make mediocre coffee. If you really want great-tasting black coffee, you need a method that controls all of the important factors: temperature, flow rate, etc. 
That's what advanced manual methods like pour-over coffee are made for. Nothing will beat an expertly brewed pour-over, but it takes a while to master the method. In the meantime, there are automatic pour-over coffee makers — machines that reproduce the quality of pour-over coffee with the one-touch operation of a drip coffee maker. 
Cold brew coffee
Cold brew is one of the easiest, cheapest, and most reliable ways to make delicious black coffee. You don't even need any special equipment — you can make some of the best cold brew coffee you've ever had with just a mason jar and some coarsely ground beans.
For less than $20, you can buy a cold brew pitcher that even eliminates the need to handle filtering the coffee, making it a virtually effortless process. Oh, and if you want to try a whole different experience with your coffee, you can even make nitro cold brew at home!
Best Black Coffees
Best coffee to drink black: Volcanica Coffee Kenya AA
The best black coffee has to be freshly roasted and made from high-quality coffee beans. Volcanica Coffee is one of the few brands that you can rely on to deliver quality and freshness in every single bag — no exceptions.
Kenyan coffee is an ideal starter bean for learning to enjoy your coffee black. This East African country produces some of the most acclaimed coffees in all the world but with a price tag that is far below other award-winners like Kona or Jamaican Blue Mountain beans.
These beans are medium/light-roasted, providing a nice middle-of-the-road option for the beginning of your journey. It has a vibrant acidity, a fragrant aroma, and a rich body. The flavor notes of raspberry, cranberry, redwood, and alyssum flowers are delightful without being overwhelming. 
Best dark roast black coffee: Koffee Kult Coffee
It's hard to find a good bold, dark roast that isn't bitter. Koffee Kult is one of the exceptions. If you want an approachable dark roast — something strong, smooth, and with a balanced acidity — this is the best starting point. 
Their trick is that, unlike lower-quality dark roasts, they use only 100% Arabica beans. Their special mixture of premium Brazilian coffee beans, Colombian beans, and Sumatran coffee beans provides the perfect mixture of flavors for a rich, dark roast with a heavy body, notes of cinnamon, and a long — only mildly bitter — finish.
Koffee Kult ships their beans fresh, so this is another brand that you can enjoy without worrying about a stale batch ruining your black coffee experience.
Best black coffee for cold brew: Stone Street Coffee Cold Brew Reserve Colombian Supremo
You can use any coarsely ground coffee beans to make cold brew, but it's better if you can find beans that are bold and very flavorful as the cold brewing process tends to mellow out the final taste.
Stone Street ethically sources their single-origin 100% Arabica Colombian coffee beans, which are specially selected and dark-roasted to be ideal for cold brewing. They are balanced, smooth, and mildly sweet with notes of chocolate, caramel and fruit. The small-batch roasting process ensures that the beans are fresh and consistently high quality. 
I still don't recommend ground coffee, but if you are going to buy it anyway, keep in mind that cold brew requires a much coarser grind than drip coffee or espresso. Along with this whole bean option, you can get cold brew grounds from Stone Street if you prefer.
Best budget black coffee: Coffee Bean Direct Panama Boquete coffee
Panamanian coffee is another excellent option for dipping your toes into the world of black coffee. The country's highlands and volcanic soil produce bright, sweet coffees with deliciously buttery aromas. This light-to-medium roast has a creamy texture, a mild flavor, and a medium acidity. 
This coffee is never going to win any awards, but it offers an experience that you can easily enjoy as a first foray into black coffee. As long as you are okay buying five pounds at once, the budget price is excellent for the quality of this coffee.
Best decaf black coffee: Kicking Horse Coffee Swiss water decaf
Decaffeinated coffee has a terrible reputation which is completely justified: Most decaf is terrible. But it doesn't have to be. It's just that most decaf is made using cheap processes that rely on harsh chemicals to strip the caffeine away from the beans, and these processes strip away much of the flavor, too.
The only decaf I can recommend is decaf made via the Swiss water process. It's a chemical-free method that removes 99.9% of caffeine while leaving the flavor and aroma of the beans almost entirely intact.
Kicking Horse uses USDA organic, Fair Trade coffee beans that are decaffeinated using the Swiss water process. It's a dark roast with a chocolatey, nutty flavor and notes of roasted hazelnuts, a balanced body, and a long finish.
Best strong black coffee: Death Wish Coffee
Looking for a heavy hit of caffeine in your black coffee? Death Wish is one of the highest caffeine coffees available for purchase. With 485 mg of caffeine per 8-ounce cup, their coffee delivers as much of a punch as four cups of regular drip coffee. 
Death Wish's quality USDA-certified organic, Fair Trade beans are a mix of Arabica and Robusta. Typically, Robusta beans would introduce extra bitterness, but Death Wish manages to deliver a coffee that is bold without being bitter. With notes of cherry and chocolate — and a small-batch roasting process that guarantees consistency and freshness — it's just about the perfect extra strong coffee.
Valhalla Java Coffee
Death Wish Coffee created this brew to honor the legendary guitarist Zakk Wylde. As a fellow Zak, I am obligated to promote it. Well, that's not true, but this coffee is worthy of a spot on the list even without the connection to Ozzy Osbourne's guitarist. 
Valhalla Java uses a blend of beans from Indonesia and various countries in Central and South America. It's a medium-dark roast that is has a smooth flavor and an earthy aroma.
If you like the idea of Death Wish, but you aren't too keen on diving right in, start with Valhalla Java. In both its flavor and its caffeine content, it's a stepping stone from your average black coffee to the more intense brews. 
Volcanica Coffee Ethiopian Yirgacheffe
Ethiopia is, quite literally, the source of all coffee. As such, Ethiopian coffee beans are about as traditional as you can get. The Yirgacheffe region is particularly renowned for its bright, complex flavor profiles, flowery aromatic notes, and uniquely pleasant aftertaste. 
As with all of Volcanica's coffees, their Ethiopian Yirgacheffe is incredibly high quality, especially for organic, Fair Trade beans in this price range. The beans come from wild-grown indigenous trees, and they produce a medium roast with a sweet, sophisticated flavor. The flavor notes include pineapple guava, dark chocolate, and strawberry, and the coffee has a medium body with a bright acidity. 
Volcanica Coffee Jamaican Blue Mountain Peaberry
Jamaican Blue Mountain coffee is a premium pick even amongst premium coffees. As such, I'd only trust it from a company like Volcanica. If you want to splurge and sample one of the absolute best black coffees in the world, you can't go wrong with this option. As if the origin and brand weren't enough, they use peaberry coffee beans —  the extra sweet and flavorful delicacy that comes from a rare, natural mutation of the coffee bean.
This particular Volcanica single-origin selection is sweet, soft, and delicate. The aroma will remind you of oranges and flowers, with some pungently buttery notes. The flavor profile includes notes of chocolate and orange peel that linger with a clean finish.
It's 100% certified by the Coffee Industry Board of Jamaica, an absolute necessity for finding real Jamaican Blue Mountain coffee beans with no filler.
Volcanica Coffee Tanzanian Peaberry
Yea, that last one was a bit pricey for some budgets. If you want a cheaper option with many of the same characteristics, you're in luck! Tanzanian peaberries are some of the most popular peaberry beans anywhere in the world. This particular single-origin brew has a smooth, buttery body, a dry finish, and intense aroma. The flavor is incredibly rich, with notes of dried fruit, savory chocolate, and oranges. 
Onyx Coffee Lab Southern Weather Blend
Onyx Coffee Lab is another company that devotes themselves to providing coffee that is always fresh. They ship their coffee within 24 hours of roasting, ensuring that you have plenty of time to enjoy your coffee before the bitterness sets in. 
Their coffee won 1st place in the 2017 US Roaster Championship, with a score that just blew away the competition. The Southern Weather Blend is their original house blend and still their best seller — and it's a perfect introduction to the  many amazing coffees that this company makes.
This rich, smooth blend uses Ethiopian and Colombian Arabica beans. Their roasting process is designed to enhance individual flavors of the beans, and it results in a sweet, smooth, and aromatic brew. Their coffee has hints of chocolate, candied walnuts, and plums and a citrusy finish. 
Kicking Horse Coffee Cliff Hanger Espresso
I mentioned Kicking Horse earlier for my decaf pick, but this company is way more than just good decaf. Their Cliff Hangar Espresso blend is bright, silky, and complex. It has aromatic hints of blackcurrant, milk chocolate and brown sugar mingling with tasting notes of wild berry syrup and a smooth cocoa finish.
They use USDA organic, Fair Trade certified beans from Indonesia, Africa, and South and Central America. I was introduced to Kicking Horse's coffee through their dark roasts, so I was really happy to find out that their medium roasts like this one are just as delicious and much more approachable for coffee beginners.
Black Rifle Coffee Company Just Black
Black Rifle coffee has been making a big name for themselves recently. Their Just Black medium roast is designed to be perfect for black drip coffee. It has notes of cocoa and vanilla in its aroma, a deliciously bold flavor, and a buttery, smooth finish.
They use a mixture of Colombian and Brazilian coffee beans to produce this and their other blends. I do recommend the Just Black if you like medium roasts, but they also offer a range of light roasts and dark roasts.
Fresh Roasted Coffee Organic Bali Blue Moon
Fresh Roasted Coffee sells a range of excellent single-origin coffes and blends that are very reasonably priced. As the name implies, they are also shipped fresh after roasting, allowing you to enjoy the truest flavors of the beans.
Some Indonesian coffees can be tough for beginners because of their raw earthiness, but Fresh Roasted's Bali Blue Moon is different. The earthy notes are still there, but they are subtle, masked by the heavy richness, syrupy dark chocolate notes, creamy mouthfeel, and spiced finish. 
Fresh Roasted Coffee Honduran Marcala
Honduran coffee is rapidly becoming a new favorite in the premium coffee world. If you are going to dive into black coffee, why not join right in on the new trend? 
Fresh Roasted's organic Honduran Marcala comes from one of the highest-altitude regions in the country. It is strictly high grown (SHG), the highest quality grade available for Honduran coffee. This coffee is medium-roasted, with notes of milk chocolate, an acidic lemon finish, and a sugary-sweet, smooth body.
Cooper's Cask Cofffee Rwandan 
This Rwandan single-origin coffee uses Bourbon beans, one fo the most beloved varietals of Arabica coffee. It's medium-roasted to produce rich caramel, brown sugar, sweet honey, and ginger snap flavor notes. 
Cooper's Cask is another small-batch roaster that focuses on offering fresh, consistently high quality coffee beans. But what they are really known for is their barrel aging process. I'm recommending you try their regular beans first, but if you like their Rwandan coffee, you'll definitely want to try some of their wine-barrel or rum-barrel aged varieties. 
Volcanica Coffee Guatemala Antigua Reserve
We're going to round out the list with a few more Volcanica options. This one is their Guatemalan coffee, which is dark-roasted and has a smooth, creamy body. The flavor is earthy and smoky, with notes of deep caramel.
Volcanica Coffee Kona Peaberry
If you liked the Jamaican Blue Mountain peaberry, you'll love this one. Kona coffee beans are so popular that they are imitated by a wide range of so-called "Kona blends". Every coffee lover should try real Kona coffee at least once in their lives, and this Volcaica single-origin Kona peaberry is the perfect introduction to one of the world's best coffee beans. 
Volcanica Coffee Mexican coffee beans
Mexican coffee is most often mild and light-bodied, which makes them very popular for blends or flavored beans. Mexican speciality coffee beans like these ones, though, are a whole other animal. They are sweet, smooth and have delightful notes of hazelnut, eathiness, and cocoa. As with most Mexican specialty coffee, they are also organically grown.
Final Verdict
Black coffee is healthy and convenient. To me, though, the real reason to start drinking coffee black is FOMO (fear of missing out). Lattes and cappuccinos taste great, but they are only a small part of the world of coffee. There are a wide range of flavors and aromas under that category we call black coffee, and those characteristics are often masked by the additives in your cup of joe.
Many of us have had bad experiences with black coffee, typically due to low quality or stale coffee beans. Freshly roasted, premium beans make amazing black coffee. Bad beans make bitter gunk. Don't let bad beans keep you from furthering your coffee journey.